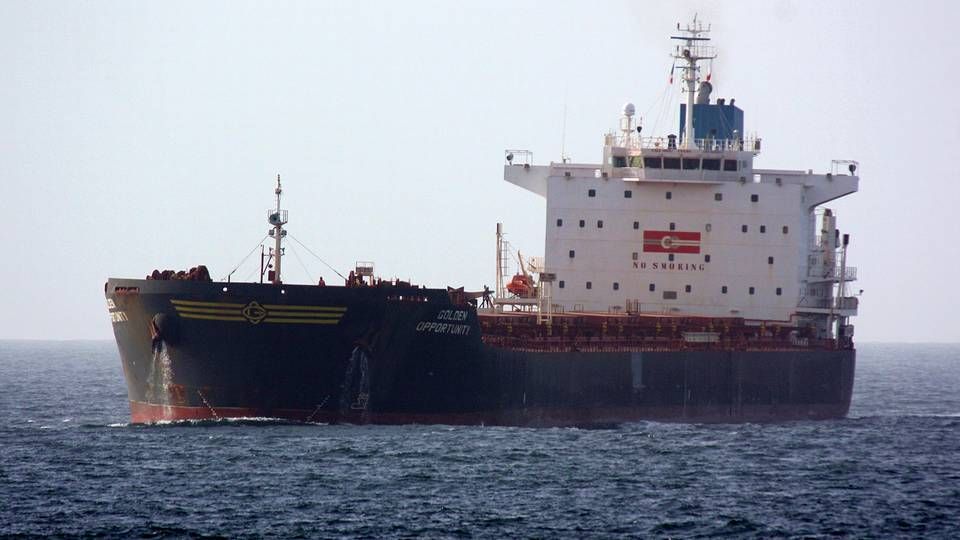 The John Fredriksen-controlled dry bulk carrier Golden Ocean has appointed a new CEO as Herman Billung will step down.
Herman Billung has served as CEO of Golden Ocean since 2005, and he will be replaced by Birgitte Ringstad Vartdal, informs the carrier in a statement on Monday.
"I want to thank Herman Billung for his contribution and dedicated work over the last 11 years, and wish him all the best for the future. I am also very pleased that Birgitte Vartdal is stepping up as CEO and Per Heiberg as CFO. With a modern fleet, good financial position and strong organization Golden Ocean is well positioned to benefit from a recovery in the dry bulk market," says John Fredriksen, who serves as Chairman of Golden Ocean, in a comment.
Birgitte Ringstad Vartdal has served as Chief Financial Officer at Golden Ocean since 2010, and, as part of the executive reshuffle, she is succeeded by Per Heiberg who takes over as new CFO.
According to Norwegian media, Herman Billung stresses that there is no drama surrounding his departure.
"I've had eleven great years with this company. There's no drama involved. With the latest restructuring, we've built a solid foundation, and sometimes it can be good with some change at a company," Herman Billung tells Norway's TDN Finans.
Refinancing
Herman Billung's resignation comes in the wake of a large-scale recapitalization at the Norwegian carrier, which is currently struggling with the depressed dry bulk market.
Back in February this year, Golden Ocean was able to sell new shares for a total of USD 200 million to existing primary shareholders, headed by John Fredriksen, and as such the carrier alsso secured deferral on loans for two and a half years.
"The conclusion must be that this was a massive success. To raise this amount of money in a market this heavy speaks volumes about the trust we enjoy from the market," Herman Billung told ShippingWatch of the process.
The carrier suffered a net loss of USD 220.8 million in 2015, but analysts Fearnley noted earlier in April that Golden Ocean's fresh capital puts the carrier in a strong position in the extremely squeezed dry bulk market where other players are currently battling for survival or have already been forced to close down.
"Golden Ocean is a leveraged, long-dated and low cost option on a dry bulk market recovery," wrote Fearnley, recommending "BUY" on the Golden Ocean share.
Fearnley: Golden Ocean can manage at USD 6000 per day
Golden Ocean CEO: Recapitalization was a massive success
Golden Ocean receives Nasdaq warning