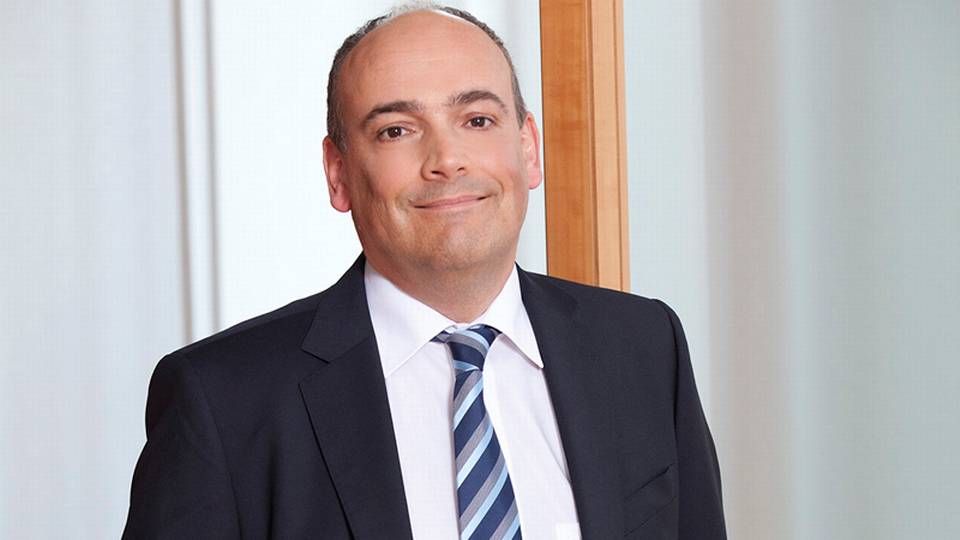 HAMBURG
Maersk's ambitions of developing a new technical platform built on blockchain technology, developed with IBM, for the container sector overall gets a muted reception from two of the liner company's closes rivals, German Hapag-Lloyd and France's CMA CGM.
Hapag-Lloyd CEO Rolf Habben Jansen, speaking at the annual Global Liner Shipping Conference in Hamburg, rejected the trend of the current development of numerous blockchain solutions and other digital projects underway in the container sector.
According to Jansen and Peter Wolf, general manager of CMA CGM in Germany, the basis prerequisite for a joint digital platform platform in the sector, one which the biggest liner companies will be part of, is to ensure a common standard.
"Technically the solution (by Maersk and IBM) could be a good platform, but it will require a governance that makes it an industry platform and not just a platform for Maersk and IBM. And this is the weakness we're currently seeing in many of these initiatives, as each individual project claims to offer an industry platform that they themselves control. This is self-contradictory," said Jansen at the conference.
Other solutions
He added that there are many other similar projects being developed, but that Maersk and IBM's blockchain project is the most prominent one being discussed.
"Without a joint solution, we're going to waste a lot of money, and that would benefit no one."
He notes that liner companies need to join forces across the sector to develop a joint solution for the industry to ensure that the blockchain technology is used properly and makes the sector more efficient. If one could get five to seven carriers to work together, one could achieve meaningful progress in the field, and this would also benefit customers.
Wolf also says that a digital solution in which the 5-7 biggest liner companies develop joint platform is the only realistic way forward for the container sector.
The chairman of the European Shippers Council, Denis Choumert, welcomes the idea of a joint blockchain solution among liner companies.
"If it's possible within the international competition regulations," he said at the conference.
Maersk and IBM see themselves as pioneers
Last year Maersk and IBM launched a joint venture to develop a solution for container shipping that would use blockchain and other technlogies.
The partners describe it as an open platform that will increase transparency in the supply chain and digitalize paperwork related to importing and exporting goods.
English Edit: Daniel Logan Berg-Munch
Maersk Chief Digital Officer: Why we are a digital pioneer in shipping
Singapore debating big data: a savior for the shipping sector or just a fantasy?
Cargill's dry bulk business part of groundbreaking technology