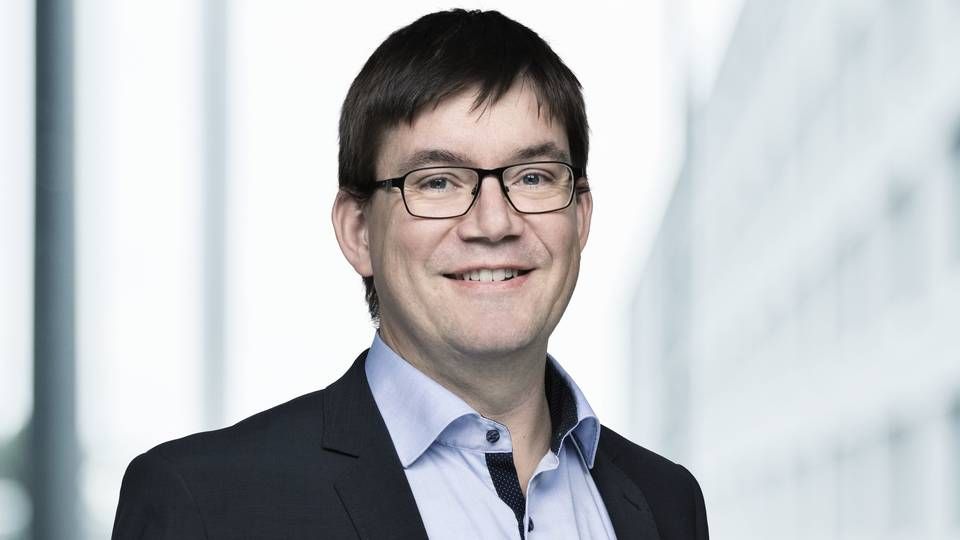 Maersk, the world's biggest container shipping company, has gone on the offensive to restore safety and security for merchant vessels in the Gulf of Guinea off the African west coast.
"We have seafarers that are afraid of pirates – that shouldn't be the case in 2021," Aslak Ross, head of HSE & Marine Standards at Maersk tells ShippingWatch in an interview.
Last week, Maersk called for seafaring nations to join forces in establishing a naval mission in the Gulf of Guinea, where pirate gangs increasingly terrorize shipping with armed robberies and kidnap attempts on crews.
Maersk has itself experienced attacks on two of its container ships within less than a month.
The most recent took place on Jan. 13, when container ship Maersk Cardiff was attempted boarded by pirates when the ship was headed from Tema, Ghana to Cameroon. The attempt was, however, averted and the pirates had disappeared by the time a patrol vessel reached Maersk Cardiff.
Ross and his unit HSE & Marine Standards are in charge of ensuring safety, security and health on board the container line's more than 300 owned container ships. The head of security tells ShippingWatch that action must be taken now.
I would like for some gray ships to sail around down there now with a mandate to do something.
"It has to be this year. I would like for some gray ships to sail around down there now with a mandate to do something," says Ross, pointing out that the international community has previously combated pirates successfully.
When the pirates in Gulf of Aden disappeared
"When we had piracy east of Africa (Gulf of Aden, -ed.) eight-ten years ago, the international community dialed up the effort, deployed naval forces and secured the waters and helped combat the piracy. So it's obvious to look at something similar in the Gulf of Guinea," says the head of safety.
Off Somalia, the international naval mission managed to arrest several pirate groups and put them in front of a court. This was typically done using a combination of frigates equipped with a helicopter as well as a collaboration with maritime surveillance planes.
With a "robust" mandate to arrest pirates the mission became an effective and deterrent cocktail, "and the same recipe could easily be used against pirates in the Gulf of Guinea," Jakob P. Larsen, analyst and head of security at shipping association Bimco, says to ShippingWatch.
"It will be decisive that the countries in the region follow up with legal prosecution. Maybe one should develop a solution with courts with expanded jurisdiction like we saw with, for example, the courts in the Seychelles, which took on a big responsibility in prosecuting the Somalian pirates," says Larsen, who has a military background and has served as chief of operations in a NATO naval force.
Praise for the Danish government
Ross, Minister of Defense Trine Bramsen (Social Democrat) is working to establish a naval mission in the Gulf of Guinea and says that that is something she has discussed with you in Maersk?
"The minister has had talks with Danish Shipping, and we have in this connection also stated what our opinion is. It's an incredibly good initiative from the government that it has appointed an ambassador for maritime security and combating piracy and has allocated additional funds to work on capacity building in the industry. That's the kind of thing we would like to see the international community and different countries do," says Ross.
The Danish government is furthermore increasing its diplomatic pressure on the countries surrounding the Gulf of Guinea. The Ministry of Defense and the Ministry of Foreign Affairs in Denmark have created a new position as special representative for maritime security. Meanwhile, support for the fight against maritime crime in the area is increased by DKK 10 million (USD 1.6 million).
"It's really good that work is being made on long-term solutions. But there's a problem right now. Let's solve it quick, and there are some models that can be copied."
In an email to ShippingWatch last week, you wrote that Maersk would like to enter a dialog and that you are contributing to solutions. In what contexts do you think Maersk can become part of a dialog – and with whom?
We're not sitting atop the fence, asking other to find solutions. We're part of the solution.
"It's about talking with organizations and being available if the Danish government needs information and knowledge about how we see the problem. We'd also like to take that dialog with other shipping companies. We're not sitting atop the fence, asking other to find solutions. We're part of the solution."
Which carriers have you discussed the security problems in the Gulf of Guinea with?
"We have work groups at Danish Shipping and a good dialog with other companies such as, for example, Torm. But we also have the opportunity to discuss with other container lines, and we have. Everyone in the industry is worried.
Who have you spoken to? Is it for example CMA CGM, MSC and Hapag-Lloyd?
"We're talking with those that sail in the Gulf of Guinea and that includes European carriers such as the ones you mention. We're all interested in finding a solution so we can create a safe and secure work environment for our employees.
A couple of frigates, helicopters and a plane
At Bimco, Larsen does not think it would take much to get the situation in the Gulf of Guinea under control.
"I would estimate that with two frigates with each their own helicopter on board, supplemented by a maritime surveillance plane operating out of an onshore base, we'd be able to maintain a generally high pressure on the pirates."
"It of course demands that the countries in the region are prepared to provide facilities and logistics for the mission. For example, allowing a naval vessel to enter their ports or giving a maritime surveillance plane a corner of the region's airports.
"Contributors (countries such as Denmark, -ed.) would like to see – if they are to provide naval vessels – that they are asked about it so that they have a case to present to their respective parliaments. Conversely, there's a tendency that the region does not want this kind of contribution. The countries of the region would like help starting up development projects. Unfortunately these have yet to have an effect on attack statistics."
English Edit: Ida Jacobsen
Maersk calls for increased military protection in piracy-plagued Gulf of Guinea
Major shipping nations disagree on military solution in Gulf of Guinea