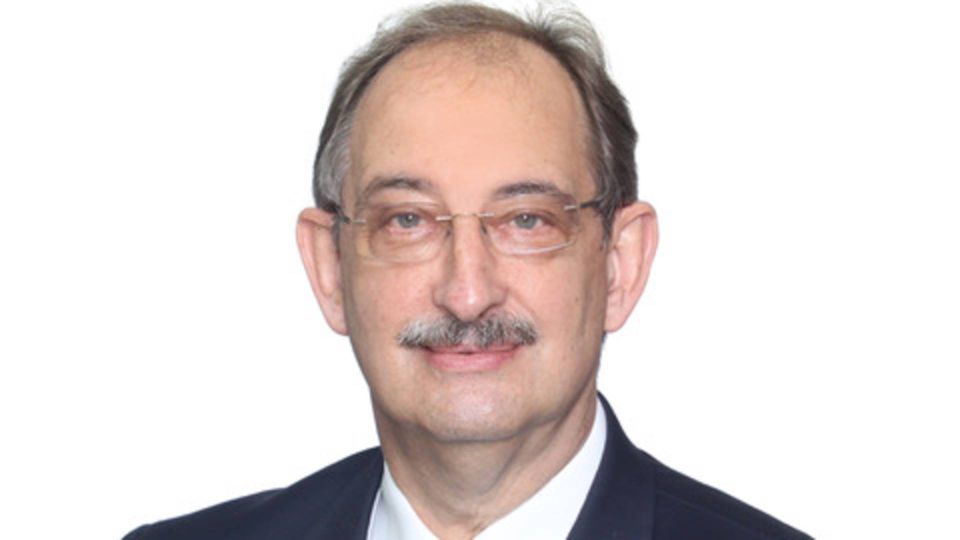 SINGAPORE
Pacific International Lines (PIL) is far from done ordering new container ships, although it's only been a few weeks since the Singapore-based shipping company placed a large order for newbuilds.
Co-President and Executive Director Lars Kastrup says as much in an interview after the carrier, which since its incorporation in 1967 was owned by local family Teo, first approached severe difficulties, while the company is now quite optimistic about the future.
"We've seen fine growth. In the first quarter alone, we have seen an advancement by 25 percent in the number of containers," says Kastrup, who became co-president just over a year ago alongside Gan Chee Yen.
We need more ships
This advancement is due to both higher efficiency and the fact that the carrier has deployed more ships.
It's only been roughly a month since PIL signed a contract on four new container vessels with a capacity of 14,000 teu each. The LNG dual-fuel ships, which will be ready to sail on green fuels, are set for delivery in 2024 and 2025 and mark the turnaround the carrier has gone through over the past year and a half. But according to Kastrup, more orders might be incoming.
"We need more ships. They will probably be of our typical sizes, 5,000 to 14,000 teu," Kastrup says in an interview with ShippingWatch shortly before PIL is set to file its annual financial report. The results will, in line with the rest of the industry, be solid.
"We'll have earnings that clearly match the industry, and will come out with a solid result," he says without going into further detail.
Large-scale restructuring
Among other things, PIL has benefited from its presence on markets where there is less consolidation than on the major trades, which is why the prices are different. Among these is intra-Asia, which is also where the carrier has deployed additional ships during the pandemic.
The advancement and positive result for PIL come after several difficult years, with 2018 and 2019 in particular proving tough for the company, which had to go through a large-scale restructuring that didn't fall into place until spring 2021.
Developments at PIL and on the market in general have made the carrier expand its network again, after it proved necessary to downsize as part of the restructuring.
Recently, PIL informed that it has established six new services in Asia and on China-India.
The clean-up at PIL has entailed a concentration of activities under the company. This means that all operations in ACL now file under PIL, and that ACL has ceased its services, while all long-haul operations now also file under PIL. The carrier still sails on South America but withdrew from the US west coast as part of its restructuring.
In the past, PIL has had the three subsidiaries Advance Container Lines, Mariana Express Lines and Pacific Direct Line, which have functioned as regional carriers. Mariana Express Lines remains a subsidiary.
"A niche carrier"
A special thing about a carrier the size of PIL – with a fleet of 99 ships – is that it isn't part of any of the three global alliances, and there are no plans to change that, Kastrup emphasizes.
"We're a niche carrier in the market, and we have no plans to change that. It provides us with the opportunity to maintain a flexibility that customers appreciate," he explains.
We're a niche carrier in the market, and we have no plans to change that
Possibly, an adjustment must be made to the proportion of owned vessels, which is currently 95 of the 99 container ships, which is unusually high in the industry. It is probably not going to be 50/50 but could come down to 70/30, with the majority being owned tonnage, Kastrup explains.
The carrier has no doubts about being anchored in Singapore. 80 percent of its ships are Singapore-flagged. Whether Heliconia will also remain a major shareholder, which was the conclusion of the long restructuring the carrier went through up until March last year, the executive will not comment on.
However, there is probably no doubt that influential stakeholders will work hard to maintain a clear Singapore footprint.
English edit: Jonas Sahl Hollænder
PIL orders four new LNG container vessels
PIL close to ordering four 14,000-teu container ships