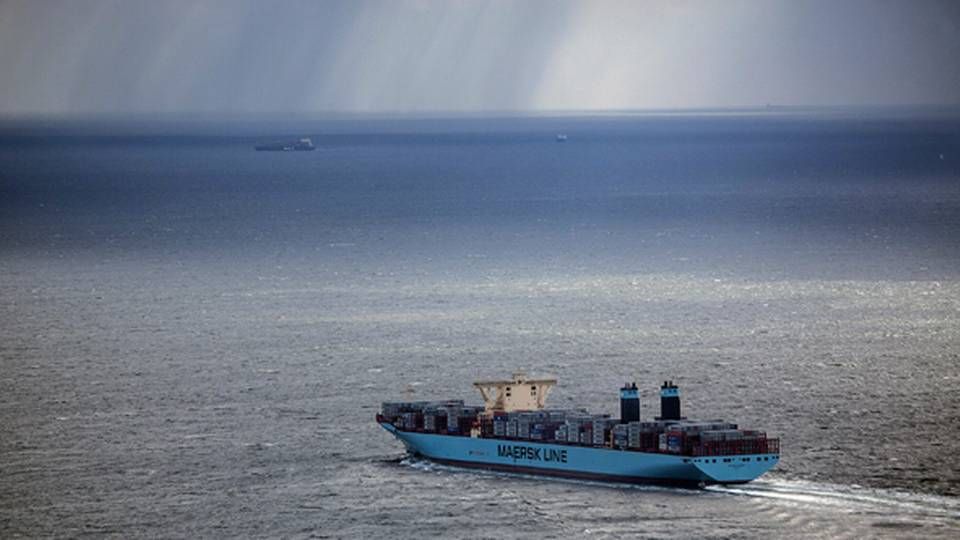 Maersk Line could achieve significant cost reductions if authorities in the US and China approve the announced collaboration with Swiss MSC.
If the alliance is cleared, Maersk Line expects annual savings of around USD 350 million, says the carrier in the material distributed at the Maerk Group's Capital Markets Day on Wednesday. Maersk Line also stresses that these expectations depend on the approval from the US Federal Maritime Commission, FMC, as well as China, both of which are currently studying the collaboration.
The material also includes the carrier's expectations regarding new capacity. From 2015 to 2019, Maersk Line expects to invest an average of USD 3 billion in new ships.
Do you want to stay up to date on the latest developments in International shipping? Subscribe to our newsletter – the first 40 days are free
"Current orderbook not sufficient to grow with market - 425,000 teu new capacity needed for delivery in 2017-2019," says the Maersk Group in the introduction to its Capital Markets Day in Copenhagen today, Wednesday, September 24.
This corresponds to more than 23 of Maersk Line's largest vessels, Triple-E, which has a capacity of 18,000 teu.
The new ships will support Maersk Line's position with low costs by being the biggest carrier on all services where the company operates. Maersk Line notes that the surplus of smaller ships in the container segment makes it attractive to charter ships there.
The container carrier adds that Maersk Line is currently able to deliver on the medium-long term, and that it plans to invest in disciplined manner.
Maersk Line has performed investments for an average USD 2.3 billion per year in the period 2003-2013, though the figure for 2013 was down at USD 1.6 billion.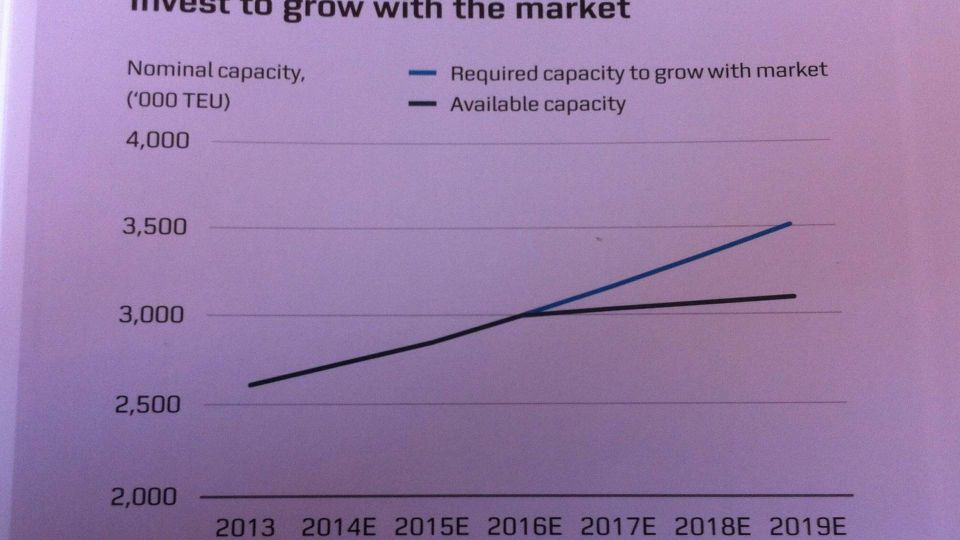 The graph comes from "Towards a premium conglomerate" and is based on an expected annual growth in demand of 4-6 percent.
Source: Maersk Line
Do you want to stay up to date on the latest developments in International shipping? Subscribe to our newsletter – the first 40 days are free
Maersk and MSC reveal the 2M network
China ready to surpass Triple-E
DNB: Maersk is looking to exit tanker market completely