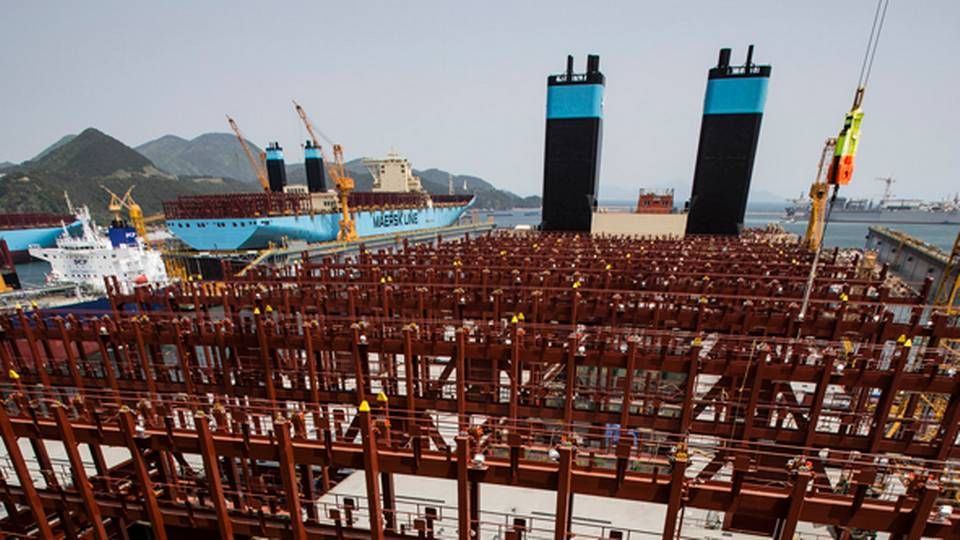 The new container ships from CSCL (China Shipping Container Lines), which at 19,100 teu look set to surpass Maersk Line's Triple-E series, will not be the world's biggest container ships for long. The 22,000 teu container ships that industry rumors say are underway will also not be able to hold this position for long.
Because there even bigger ships on the way to the world seas, and these behemoths will be able to carry 24,000 teu, David Tozer, Container Segment Manager at Lloyd's Register, tells ShippingWatch.
"12 years ago researchers were looking at Malaccamaxes, 18,000 teu vessels named after the Malacca Strait. People thought that this was absolutely crazy. But since then things have developed to the extent that we'll soon see ships of 24,000 teu. The volumes are there, so it's going to happen," he tells ShippingWatch.
Do you want to stay up to date on the latest developments in International shipping? Subscribe to our newsletter – the first 40 days are free
A source in one of the world's absolute biggest carriers tells ShippingWatch that the company, like its competitors, are looking into the 24,000 teu vessels. They are certainly a possibility for the major carriers, the source says.
Existing ultra-large vessels not an obstacle
And the ships are going to come, even though carriers such as Maersk Line, CSCL, Evergreen and CMA CGM have already invested in 17,000 to 19,000 teu ships.
"We're experiencing among our customers that the biggest carriers in front are working seriously with the giant ships and are looking into the future. They need to understand what the future is going to look like, and they need to take control and become part of it," says David Tozer.
The next new giant ships of course also bring certain challenges:
"Our job is to help people. We've studied the structural topics and we've looked into which problems these giant ships bring. First of all, there's an insurance and safety issue where the two things are tied together," he says.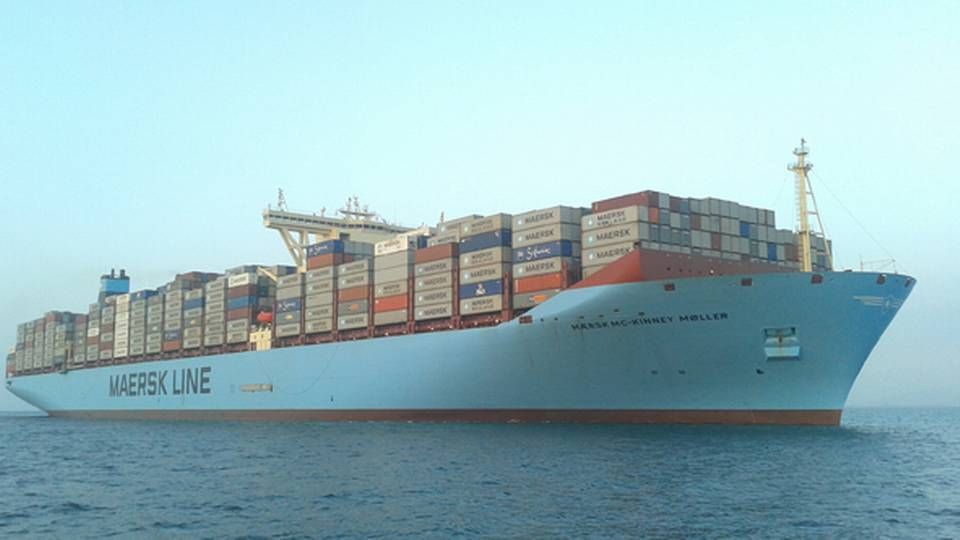 And then there are the technical challenges. The ships can be built and function, but they could create problems in the port terminals. For instance, the massive ships would be able to transit the Suez Canal in terms of draft, but there is a bridge that spans the canal and the ships would likely have difficulties getting under this.
Draft problems
Several ports will experience problems related to draft, for instance in the Port of Hamburg where a process is underway to dredge the Elbe will make room for the new ultra-large vessels that are already sailing the world seas.
Do you want to stay up to date on the latest developments in International shipping? Subscribe to our newsletter – the first 40 days are free
"Container ship design must be taken very seriously. We're not involved in all projects with the carriers, but we're going to put an emphasis on safety in terms of our customers. There's massive commercial pressure to put even more cargo on the ships," says David Tozer.
At the recent A.P. Moeller-Maersk Capital Markets Day, Maersk Line CEO Søren Skou downscaled the prospects of even bigger container ships - at least in the near future. According to Søren Skou, the ships could become so big that their size could seriously weaken their flexibility in terms of, especially, ports and call options, and that this could water down the potential unit cost reductions that could be gained from using bigger ships.
China ready to surpass Triple-E
SeaIntel: Maersk Line's fleet to grow moderately
Drewry: This is what the future container industry looks like