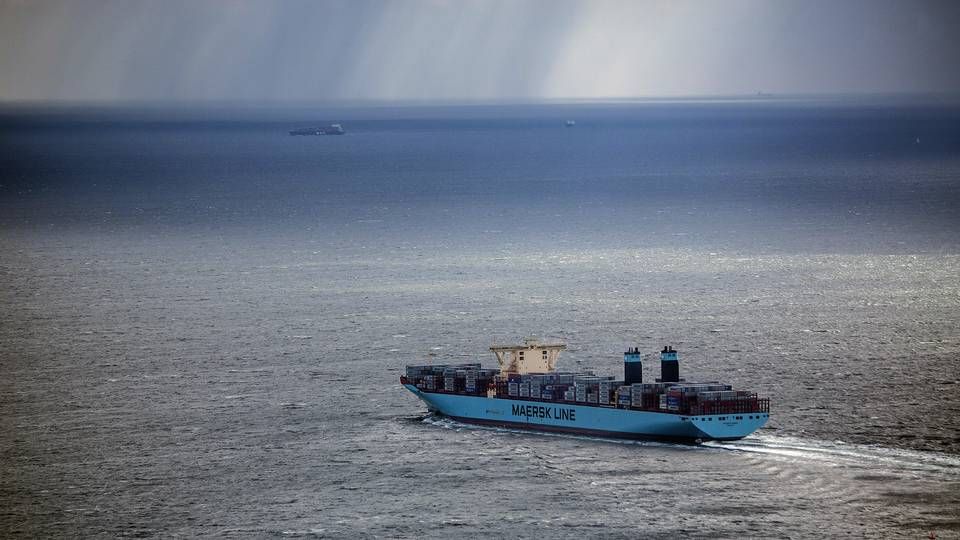 Maersk Line is now reducing capacity in its network while also postponing investments in new capacity, and the carrier will also accelerate already announced cost reduction measures, according to a press release issued Wednesday.
The moves comes in the wake of the strong decline in demand, and Maersk Line notes that the carrier is taking these measures in an effort to protect its ambition of growing with the market and thus maintaining its position as the world's largest container carrier.
"We are on a journey to transform Maersk Line. We will make the organization leaner and simpler. We want to improve our customer experience digitally and at the same time work as efficiently as possible," says CEO Søren Skou in the statement.
The carrier's annual Sales, General & Administration budget, SG&A, will be reduced by USD 250 million over a two-year period, of which the first USD 150 million will be cut in 2016. The savings will be achieved through previously announced cost reduction measures as well as through automation, standardization and process digitalization, informs Maersk Line.
Ahead of 2017, the carrier expects to be able to save around 4,000 of its total 23,000 land-based jobs as digitalization and organizational changes become fully implemented.
"We are fewer people today than a year ago. We will be fewer next year and the following year. These decisions are not taken lightly, but they are necessary steps to transform our industry," says Søren Skou.
Reducing network capacity
Capacity on Maersk Line's services will be reduced in the fourth quarter 2015 and during 2016. This means that the carrier, as heralded, will shut down routes ME5, AE9, AE3 and TA4, a process which the carrier has been working on for two months. 35 sailings will be canceled in the fourth quarter, according to the statement.
As previously announced, Maersk Line does not plan to exercise its options for six 19,630 teu and two 3,600 feeder vessels, while the carrier is postponing the final decision of whether to use its option for eight 14,000 teu vessels. All due to the prospects of a continuing slide in demand.
ShippingWatch has previously reported how the carrier for the first time has pulled one of its prestigious Triple-E vessels from rotation for a six-week period in an effort to deal with the low demand on Asia-Europe.
Two weeks ago, Maersk Line had to reduce its full-year forecast by USD 600 million, illustrating the miserable conditions for container carriers these days in which far too many of the biggest container ships are entering the market. And Maersk Line's competitors will also be hit, according to analysts. This week ShippingWatch reported that one of the most expansive container carriers right now, United Arab Shipping Company (UASC), expects to book a deficit this year.
Maersk Line still projects a positive underlying result of USD 1.6 billion for the full-year 2015.
Smedegaard: Low rates collide with 2016 contracts
Maersk Line downgrade heralds industry downturn
Container braces for three-year downturn
Alphaliner: Maersk Line anchors mega ship for six weeks