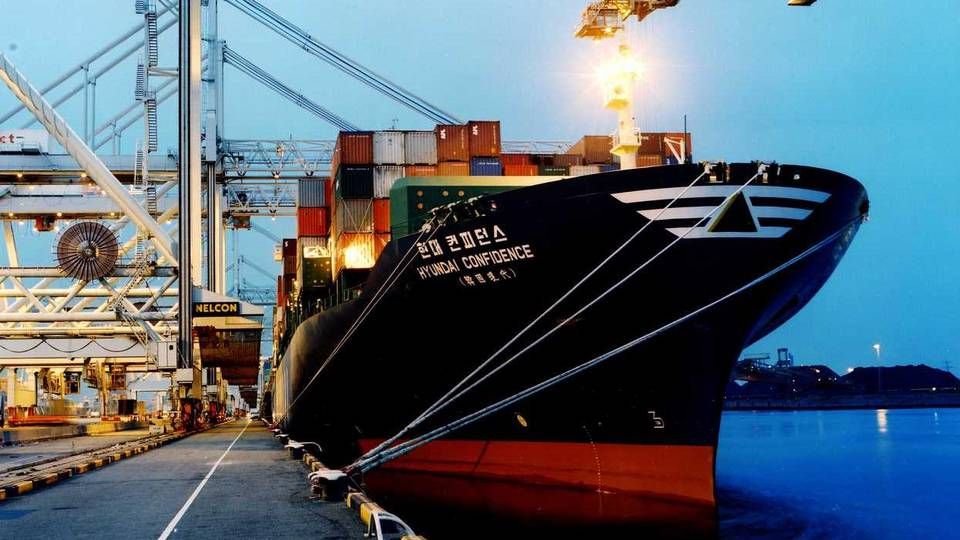 In three months, the scenario for Korean Hyundai Merchant Marine will be very different, the shipping group hopes. In recent weeks the company has been able to secure several deals and sales of different business units in order to escape the financial trouble that the shipping group is currently in the midst of.
Following last week's sale of the company's broker unit, Hyundai Securities, HMM will now accelerate negotiations with foreign carriers in order to reduce the current charter contracts and not least the negotiations for a restructuring of the company's major debt, HMM writes in a statement Thursday.
"HMM is fully focusing on the charter negotiation with foreign ship owners in order to complete the discussions by the end of April or early May," the carrier writes.
Furthermore, HMM will summon to new meetings with bondholders in June with the goal of reaching an agreement for the reduction of debt and postponement of interest and installment payments for this year and in 2017. At the last meeting with bondholders in March, HMM's attempts to postpone payments were shot down, and HMM was unable to pay on April 7th. According to the group, however, the situation is being dealt with.
"Currently, HMM is setting up a specific debt restructuring plan with its creditor banks after entering into a voluntary agreement," HMM writes, pointing to the fact that the meetings in June hold the aim of getting bondholders to approve the plan.
More newbuildings on the way to struggling Hyundai
In this manner, the problem of lacking payments will also be solved, the group writes. At the same time, HMM stresses that the various divestments of the dry bulk unit, dedicated business, the share in the terminal in Pusan and now also Hyundai Securities, will exclusively be used to get the company running normally again and not to pay debt.
"Securing HMM's stable operation is the most vital mission for the company to remain viable under the current unprecedented sluggish maritime market condition."
At the same time, HMM's main bank, Korean Development Bank, has deployed a financial management team to the company in order to monitor liquidity.
"The voluntary agreement with KDB is a conditional arrangement subject to debt restructuring with all the creditors, including ship owners and bondholders, in a fair manner. That is why we ask all stakeholders of HMM to share the burden on a fair and equitable basis," says a spokesperson from HMM, adding that the company "humbly" apologizes to everyone for the unfortunate situation.
"All of the employees at HMM are putting their utmost efforts to accomplish a noticeable breakthrough to stabilize the company's business as promptly as possible. Since the sharing of burden among all the stakeholders including shareholders, ship owners, and creditors is the only measure to normalize HMM, we sincerely ask for understanding and agreement from all the stakeholders."
Hyundai Merchant Marine expects to be finished with negotiations and have a plan settled in June.
Read more about Hyundai Merchant Marine (HMM)
Danaos left vulnerable after South Korean meltdown
HMM: Here is the rescue plan progress report
Alphaliner: Growing risk of biggest container bankruptcy ever