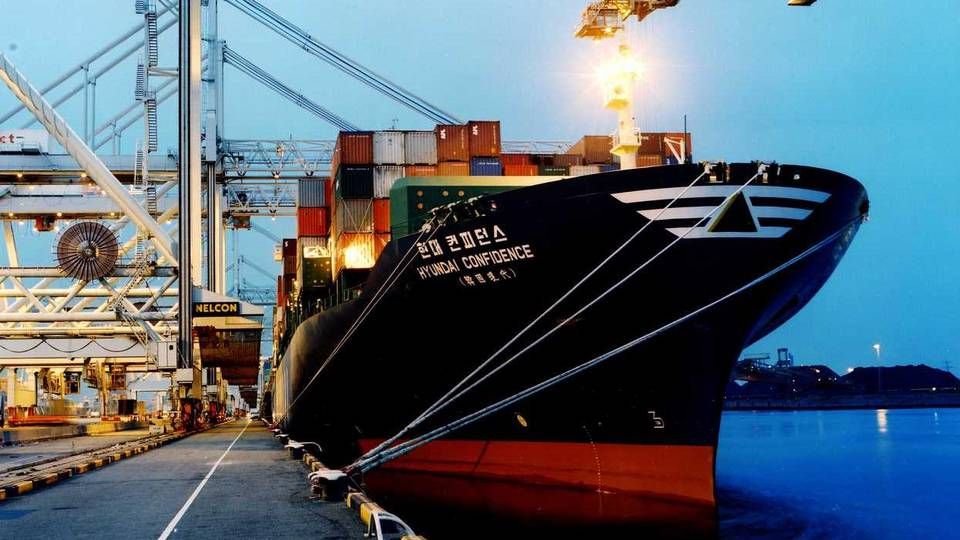 Rumors are currently circulating that the South Korean container carrier Hyundai Merchant Marine (HMM) and the group of shipowners which have chartered vessels to the suffering container carrier have completely given up on reaching an agreement for reduced rates.
However, ShippingWatch has been in contact on Monday with Korea's Financial Services Commission (FSC), which in a written statement squashes these rumors:
"HMM and KDB (Korea Development Bank, -ed.) are doing their best efforts to successfully complete their negotiation with ship owners on the charter rate. What is important is successful closure of the negotiation, not a specific timeline," FSC writes in the statement which was composed on Friday the 20th of May.
But the FSC stresses that the negotiations, which were fruitless after a meeting between the parties on Wednesday, May 18th, should not become delayed as the restructuring process would then also be delayed.
"Therefore, we hope the negotiation will be complete as soon as possible," FSC writes adding that it, with regard to the prospect of a solution, is "neither optimistic nor pessimistic".
HMM missed rate agreement with shipowners
According to the FSC, it will be "difficult" to get back on track if the negotiations with shipowners fail. As ShippingWatch has previously reported, the negotiations between the carrier and the shipowners have now been ongoing since February when HMM sent a letter to the owners of the vessels de facto threatening a suspension of payments if the charter rates were not reduced.
"The normalization of a business requires sharing of burdens among stakeholders. Adjusting charter rates to appropriate levels is essential for normalization of shipping companies; therefore, we look forward to consideration and cooperation from shipowners," FSC writes in the statement on May 20th.
Even if FSC thus postpones the bankruptcy threatening HMM, there is not an indefinite amount of time to run on. According to the Korean news media Pulse, a meeting with KDB and other creditors is scheduled for Tuesday where the carrier is meant to present reduced charter rates.
Read more about Hyundai Merchant Marine (HMM)
State bank becomes HMM's largest shareholder
Analyst: HMM unlikely to survive without The Alliance
Korean plea to shipowners: Drastic rate decline is necessary