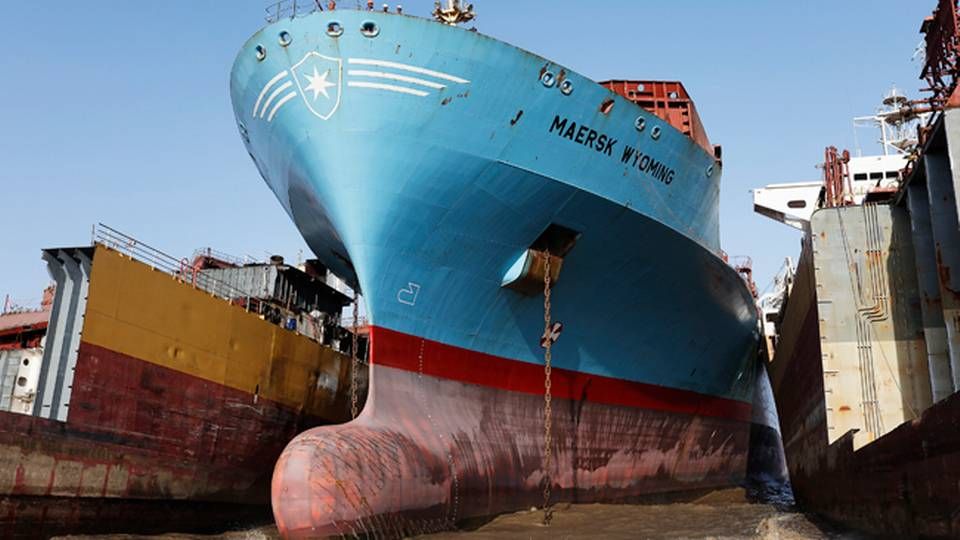 The first Maersk Line vessel has now arrived on the shores of Alang, where it will be scrapped in the Shree-ram yard.
The carrier announced two weeks ago that it would send two vessels, Maersk Wyoming and Maersk Georgia, to be recycled in India.
On Tuesday, container ship Maersk Wyoming arrived to the beach where it will likely be scrapped next week, Maersk tells ShippingWatch.
Maersk Wyoming at #Alang for #shiprecycling according to Hong Kong Convention and international labour standards. pic.twitter.com/VoWjaLnGYl

— Maersk Group (@Maersk) May 26, 2016
The Maersk Group's decision to send two vessels for scrapping in Alang has provoked an uproar, because the carrier has previously refused to use the Indian scrapping facilities, due to the yards' notoriously poor conditions concerning workers and the environment.
Over the past few years, several yards have, however, undertaken active attempts to improve themselves and a little over a handful now live up to the international Hong Kong convention from the IMO, says the group. This also applies to the Shree-ram yard, where Maersk Wyoming will end its days.
Maersk Wyoming was built in 1996 and sails under Hong Kong flag. The ship has a capacity of 4,658 teu, informs Maersk Line on its website.
EU: Our requirements will improve conditions in Alang
Maersk sends first vessels to be recycled at Alang
Shipowners criticize EU scrapping requirements