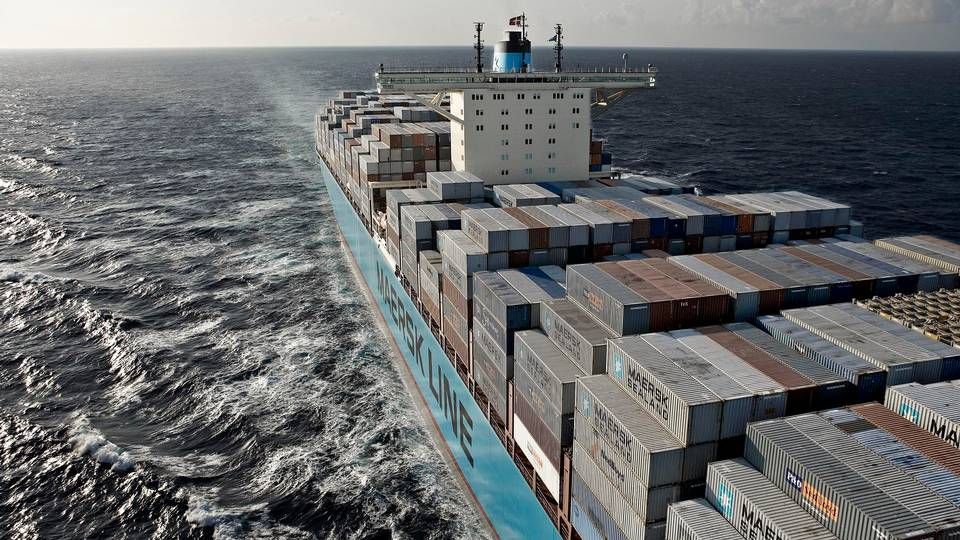 As widely expected, Maersk Line booked a deficit of USD 151 million in the second quarter 2016 against a profit of USD 507 million in the same period last year, according to the Maersk Group second quarter interim report, published Friday.
The group describes the result as unsatisfactory.
"Revenue of USD 5.1 billion was 19 percent lower than Q2 2015. The development was driven by a 24 percent decline in average freight rates," notes the Maersk Group in the report:
"With an increase of fleet capacity of 2.2 percent, the increase in volumes represents an improvement of network utilization. The freight rate decline was mainly attributable to lower bunker prices and weak market conditions. Container freight rates declined across all trades."
The expectations from stock market analysts covering Maersk have been very subdued and significantly more negative than in the past.
Analysts have on average projected that Maersk Line would book a small bottom line deficit in the quarter, but the estimates have ranged from a deficit of close to USD 400 million to a profit of USD 160 million, according to figures gathered by Ritzau Estimates.
Prospects for the entire industry the coming months are also far more obscure than usual.
Demand on the key container routes from Asia to Europe could reach the lowest point in years, concluded analysts Alphaliner in a recently published review based on data from Container Trade Statistics. Hapag-Lloyd has since then presented a major deficit, and today Maersk Line joins the club.
Cargo volumes on the major trades from the Far East to Europe, on which Maersk Line operates the vast majority of its capacity, grew just 1.3 percent in the second quarter, and this weak growth continued into the third quarter, and this development comes ahead of the traditional peak season for the carriers.
Meanwhile, new figures for the world's 30 biggest container ports indicate that growth for the full-year 2016 is expected to reach no more than 0.3 percent, after the weak growth in the first six months of the year resulted in lower forecasts for the full year. 2016 thus looks set to become the second-worst year for annual growth since 2009 and the aftermath of the international financial crisis.
2016 already looks horrific for the container industry
Is Maersk working on a Wallenberg model?
Carnegie: Four scenarios for the new Maersk
DNB Markets: Maersk Line and APM Terminals headed for listing