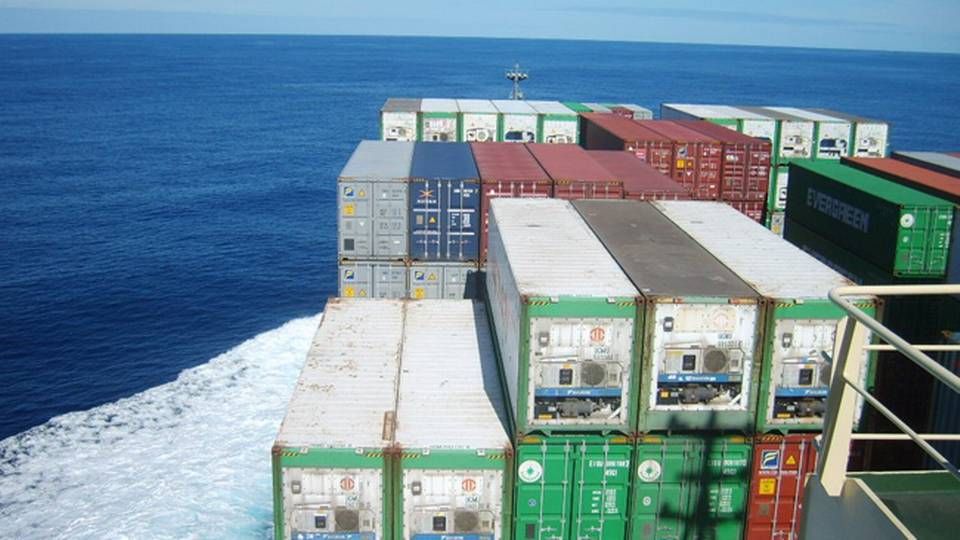 Rickmers Maritime Trust has sold its entire fleet of container vessels to Greek carrier Navios.
The Singapore-based shipowner announced last week that it was throwing in the towel after battling to survive for several months. Management explained that it was in negotiations concerning a sale of the fleet totalling 14 container vessels.
Thursday evening, the parties announced that Navios was buying the vessels for USD 113 million.
The fleet is made up of 11 vessels of 4,250 teu and three 3,450 teu vessels. They have an average age of 9.5 years, according to Vesselsvalue.com.
The money from the sale will be spent on funding the unsecured lenders in Rickmers Maritime Trust.
The company, with Danish executive Søren Andersen at the helm, is a listed fund with support from the German Rickmers Group. The business has meanwhile been struck by declining rates and has needed restructuring, which it did not manage to secure, forcing its closure.
With the deal, Navios is significantly expanding its fleet of container vessels, a step which has been praised by analysts.
Investment bank JP Morgan points out that five of the vessels are on longer charter contracts, which should secure approximately USD 52 million during the contract period. Meanwhile, the fleet's scrapping worth sits at USD 70 - 80 million.

"We see little downside for NMM on this deal, with plenty of upside if/when this segment of container shipping rebounds," writes analyst Noah R. Parquette.
"However, we note that there is a structural decrease in demand for this vessel size as a result of the Panama Canal expansion. The sector has experienced very heavy scrapping in recent quarters though, and rates in the past few weeks have seen some green shoots."
English Edit: Lena Rutkowski
Bertram Rickmers is ready to give up control to banks
SeaIntel: Rickmers Maritime Trust is likely just the first victim