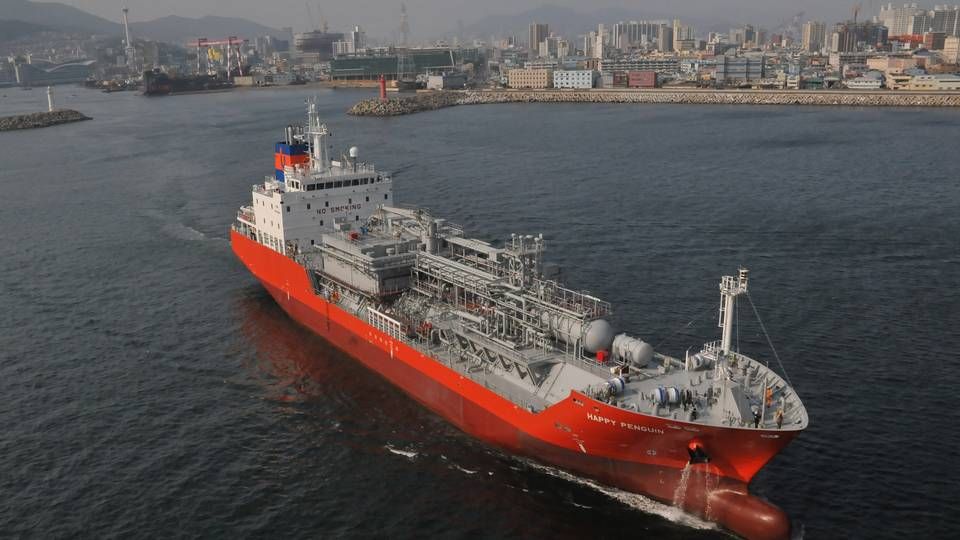 While Danish-based operating company Ultragas finished the fiscal year 2013 with a deficit of USD 872,000, the unpublished financial result for Ultragas, including its ownerships, came to a consolidated operating result of USD 10 million, Ultragas CEO Anders Hallund Rasmussen tells ShippingWatch.
"It's lower than the level we expected, but it's not a bad result in the market we're operating in. We expected a somewhat bigger result. There's no doubt that we were hit by a weak 4th quarter, where arbitrage between the continents suddenly and unexpectedly reached equilibrium, meaning that it didn't pay to move products one way or the other," says Anders Hallund Rasmussen.
Do you want to stay up to date on the latest developments in International shipping? Subscribe to our newsletter – the first 40 days are free
Ultragas, which is controlled by the Chilean Ultranav group, was established on January 1st 2011 as a shipowning company subject to the Danish tonnage tax scheme, aimed at operating a fleet of gas ships owned by Othello Shipping Company SA.
By late 2013 Ultragas was operating 20 LPG vessels in the 3,500 to 20,700 cbm range.
The shale gas effect
But there is now once again arbitrage between the two continents, says Anders Hallund Rasmussen.
"Now we can see that the commodity transport that we expected is happening. We're also seeing that the US shale gas effect has a positive impact on our bigger ships, Handy, which are currently operating in a fairly strong market, we're talking about profits of up to USD 30,000 per day. That's a solid level and we're pleased with that," he says.
Ultragas' smaller gas vessels, sailing in the Unigas pool, are operating at the expected profit levels for the first months of 2014. Expectations include the fact that a repeal of the restrictions related to Iran - where numerous ethylene-carrying vessels operated in the past - could improve exports from the Middle East.
Own technical management
Ultragas recently established its own technical management division, and at first the operator expects to have around 25 ships under technical management - a job that is performed under a separate company, UltraShip, headed by CTO Kaj Pilemand. The first ships is expected delivered in April, with another 10 newbuildings that set for delivery between 2014 and 2016.
Do you want to stay up to date on the latest developments in International shipping? Subscribe to our newsletter – the first 40 days are free
Ultragas saw its revenue decline in 2013
Ultranav is optimistic about gas and bulk in 2013