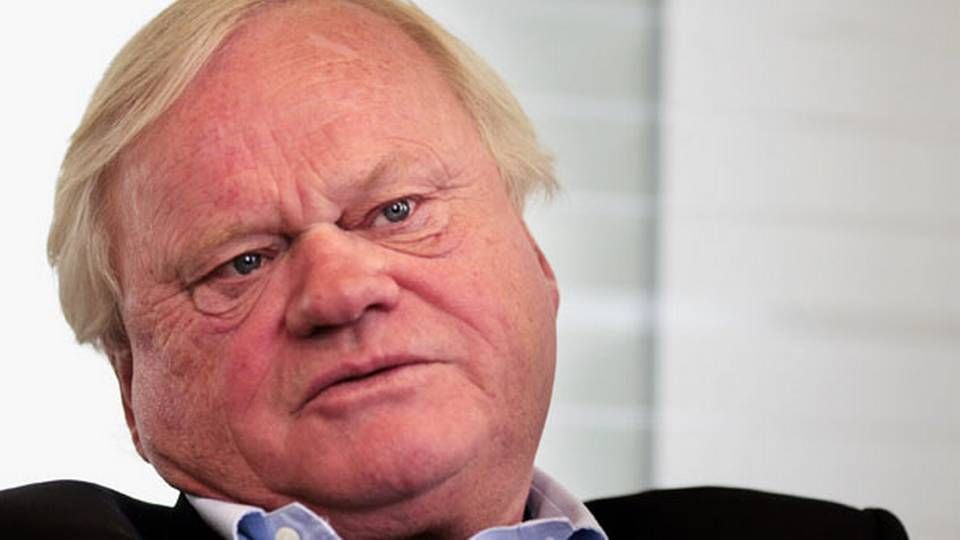 John Fredriksen's new tanker giant Frontline, established through a merger of Frontline and Frontline 2012, delivered a net income of USD 48.5 million for the first six months of 2015, compared to a net deficit of USD 90.3 million in the same period 2014, according to the carrier's interim report, published Wednesday.
The carrier, which focuses especially on crude oil and the major tanker vessels, told ShippingWatch yesterday that it expects "the tanker market to outperform it's performance in the next five years significantly versus the last five."
This optimism is further underlined by the results published today where the carrier's management hints at, among other things, expansion and acquisitions.
A comparison of the two vessel types VLCCs and Suezmax explains why 2015 so far has been a significantly better year than the first six months of 2014. Frontline's VLCC fleet achieved average daily earnings of USD 50,000 compared to USD 23,400 last year. The Suezmaxes achieved USD 33,400 versus USD 19,800.
Revenue noted a slight setback in the first half of the year, to USD 279 million from USD 289 million, though it increased in the second quarter to USD 135 million, up from USD 119 million in the second quarter 2014.
Possible acquisitions
This positive development along with the recently completed merger enables the company to expand its business, writes the board of directors:
"The Board believes the combined companies will be well positioned to grow through acquisition and consolidation opportunities."
Furthermore, says the carrier, the new Frontline will be able to generate cash and pay dividends to shareholders while remaining resilient to potentially weak markets going forward. One reason for the current optimism is the fairly low orderbook which stands at 16 percent of the fleet, and most market stakeholders beleive that the new tonnage will not affect the market significantly until 2017. The global VLCC fleet counts a total 639 vessels, and the Suezmax fleet stands at 449.
Another contributing factor is that Frontline sets its daily break even for the two ship types at USD 24,500 and USD 21,000, respectively, for the rest of the year, thus setting the bar a good deal lower than the actual daily income.
New refineries in the East
In the interview with ShippingWatch, Frontline CEO Robert Hvide Maclaeods comments included the following:
"We expect the tanker market to outperform it's performance in the next five years significantly versus the last five. The supply of oil has increased from around 93.5 million barrels of oil per day (mbd) to 96 mbd per day. Further supply is likely to come from the Atlantic basin and with two or three new refineries being built east of Suez. The threat to the tanker industry is a sharp increase in the newbuilding orders and a rally in the oil price."
Frontline CEO: Five strong tanker years ahead
Shipping shares tumbled in global market turbulence
Fredriksen makes his move and establishes global tanker giant