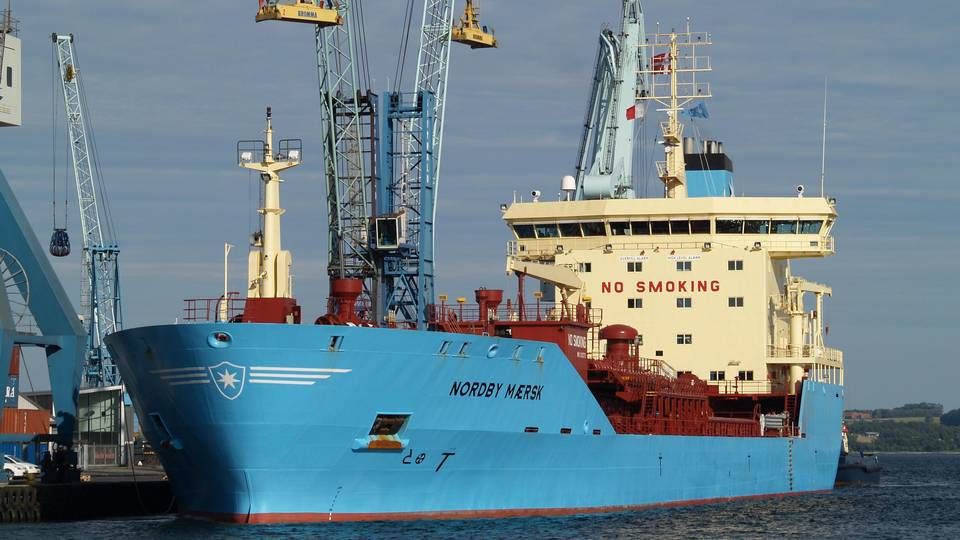 Maersk Tankers has on Friday signed a large-scale order for new ships from shipyard Samsung Heavy Industries Ningo in China, informs the A.P. Moeller-Maersk group's tanker carrier in a statement. The order counts nine MR product tanker vessels with a capacity of 49,940 teu each, and the order is worth around USD 300 million.
According to Claus Grønborg, VP and Head of Business Development at Maersk Tankers, the order forms of the carrier's fleet expansion plans.
"The vessels will support our Taking Lead strategy in the product segment and maintain our strong focus on cost effectiveness. The renewal of our fleet will help us to stay environmentally efficient, competitive and better equipped to meet our customers demands," he says in the statement.
Try a free 40-day trial subscription to ShippingWatch
The nine ships are set for delivery in 2017 and 2018, and will according to the carrier help ensure that Maersk Tankers remains a leading player in the currently booming product tanker market. And Maersk Tankers is currently among the biggest tanker carriers in the world, with a fleet of 100 ships in the water, of which 80 are owned by the carrier and 20 are on charter from other operators. Maersk Tankers newbuildings fleet now counts 17 MR vessels, all set for delivery before the end of 2018.
Eight of these vessels will be built at the Sungdong shipyard in South Korea and will be delivered next year. And then comes the new order for nine vessels placed Friday.
Maersk Tankers is far from the only carrier looking to benefit big-time from the booming market for transporting refined oil products. In recent years, competitors such as Scorpio Tankers, listed in New York, have built a massive product tanker fleet focused especially on MR vessels, hailed as the most hyped vessel type in terms of newbuilding contracts signed during the financial crisis. The low oil price and the soaring oil volumes in the global market have sent the rates for crude oil and oil product transports soaring in 2015.
Will not be bigger
In an interview with ShippingWatch this week, Maersk Tankers CEO Morten Engelstoft stressed that the carrier's fleet has the right size, and that the company is not looking to grow its combined fleet.
"We're not going to be bigger than we are today. We are going to phase out the oldest part of our fleet as we take delivery of new ships. Right now the rates are strong, but this is still a very volatile industry with long periods of high and low levels. The key thing now is to improve our results," Morten Engelstoft told ShippingWatch.
Engelstoft: Maersk Tankers will not grow bigger
Maersk Tankers eyes strong market throughout 2015
Product tanker elite in close race for earnings