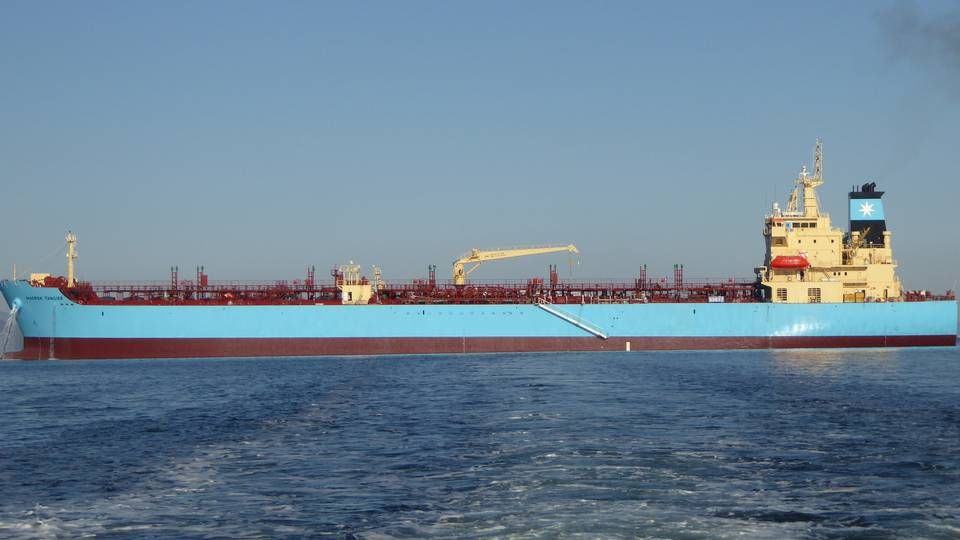 At the end of January, tanker Maersk Edgar took delivery of a somewhat unconventional package in Danish waters. A drone successfully delivered a package to the vessel at sea in the first of several tests undertaken by Maersk Tankers. And drones could very well become part of the future for the tanker carrier, informs Maersk Tankers in a press release.
It is currently quite expensive to have small spare parts, medicine or mail delivered to a vessel at sea as the parcels are usually delivered by a barge. Meanwhile, in the tanker industry, it can be hard to predict in advance which port the vessel will call in next, and even at the port it can be complicated and expensive to have parts delivered to the vessels, as the vessels do not stay berthed for long:
"Costs for a barge are on average USD 1,000 and can easily go up to USD 3,000 or more. With the current pay-load of drones, on average a vessel has 3 cases per year in which the barge transport could be substituted by a drone – meaning a potential avoidance of barge costs of USD 3,000-9,000 per vessel per year," says Markus Kuhn, Supply Chain Manager at Maersk, in the press release.
"And if you consider that Maersk Tankers has around 100 vessels, the savings potential could be substantial."
Try a free 40-day trial subscription to ShippingWatch
Danish authorities approved the first test in which the package was planned to be flown from the vessel to land, but because of poor weather conditions the drone had to be sent off from a tugboat. More drone tests will be conducted, and they will potentially be used to perform inspections as well as for instance take pictures and videos of certain areas on the ship in order to identify issues such as cracks.
This could potentially reduce the costly expenses later on, writes Maersk Tankers. And other businesses in the Maersk Group could similarly benefit from drone technology, and at Maersk Oil and Drilling the use of drones is likewise being tested, while APM Terminals and Maersk Supply Service are set to begin as well.
Sulfur monitoring initiative to include drone project
Maersk Tankers CEO: Product tanker recovery seeping
Maersk Tankers CEO: This is our plan to beat the competition