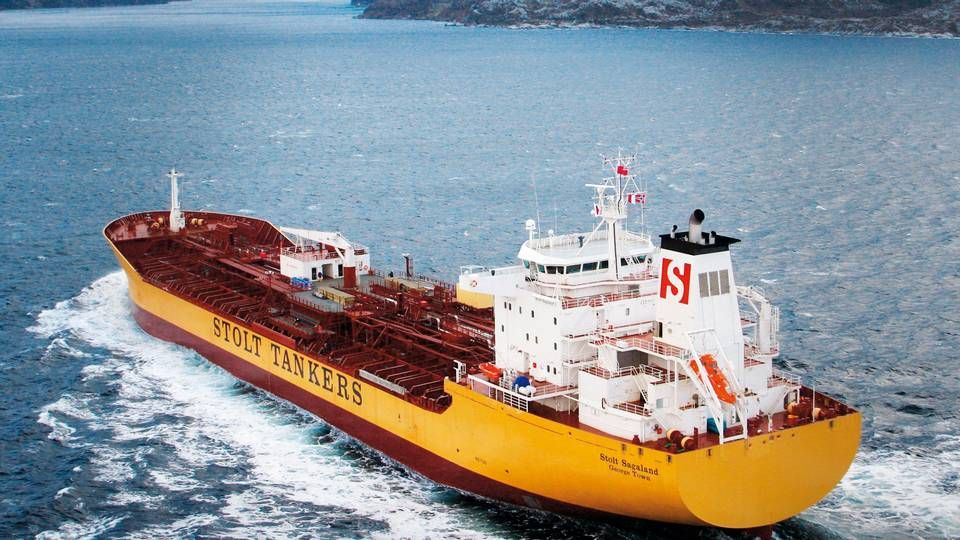 The first three months of 2016 were profitable for Norway's Stolt-Nielsen, who finished the quarter with a net result for the group as a whole of USD 30.4 million and a revenue of USD 464 million, according to the interim report, published Thursday. This marks a clear improvement compared to the final quarter of 2015, though the development is a setback from USD 38.8 million in the same period 2015.
The group's tanker unit Stolt Tankers continues to drive the positive result. The carrier delivered an operating profit of USD 31.2 million in the first quarter against USD 35.4 million in the same period last year. This decline is mainly attributable to one factor, explains CEO Niels G. Stolt-Nielsen in the report:
"Stolt Tankers had another good quarter, helped by a continued strong spot market and low bunker costs. This was despite the impact of fewer operating days, as two of our deep-sea ships were out of service and two more were recycled during the period," he says.
The result surpassed analyst Fearnleys' expectations, and this in fact applies to all Stolt-Nielsen's segments, notes Fearnleys. For the chemical tanker carrier, the analyst firm projected an operating profit of USD 29 million.
Still worried about the orderbook
Niels G. Stolt-Nielsen has not exactly been the most optimistic CEO in the tanker sector in recent years. He has on numerous occasions voiced concerns about the size of the orderbook and the risk that an excessive influx of vessels could disrupt the favorable market. The second quarter and likely also the third will look a lot like the first, notes Niels G. Stolt-Nielsen. Though with fewer lost ship days. But this does not mean that the Chief Executive has stopped worrying:
"The longer term outlook for Tankers hinges on how long the spot market holds up. Thanks to lower feedstock costs, chemical exports out of the US Gulf have been good-one of the few bright spots in an otherwise lackluster global market. We remain concerned about the impact of the orderbook, though delays and cancellations seem increasingly likely," he says.
The Stolt group's terminal unit also achieved an improved result in the quarter with an operating profit of USD 10.5 million, up from USD 2.6 million in the same quarter 2015, a quarter in which the company impaired several assets.
Like the container sector overall, Stolt Tank Containers is challenged in terms of prices, and the operating profit slid to USD 11.8 million against USD 13.1 million in the first quarter 2015.
Stolt-Nielsen worried about the tanker market
Tanker keeps Stolt-Nielsen's 2015 result afloat
Stolt-Nielsen hit by struggling container sector