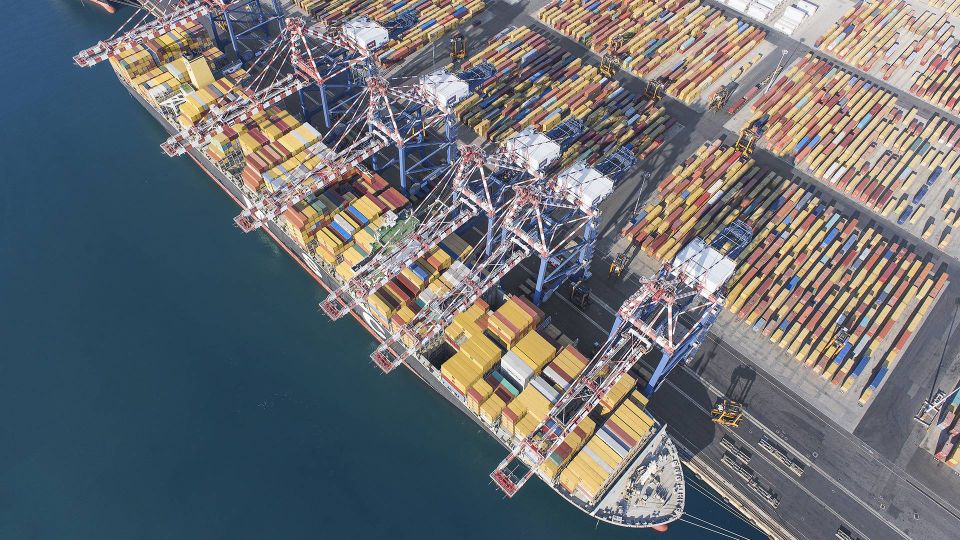 Within a very short time frame, 31 sailings have been canceled as a direct consequence of the coronavirus outbreak that started in China, informs Sea-Intelligence in its newsletter published Friday.
21 of the so-called blank sailings wuld have taken the popular route across the Pacific, and the cancellations are equivalent to 198,500 teu being out of commission.
This is happening at a time when the Chinese New Year has already resulted in 61 canceled sailings, which brings the total number of canceled sailing on that route to 82.
The route between Asia and Europe has seen ten blank sailings, equivalent to 151,500 teu being removed from the market. The new cancellations bring the total number of blank sailings to 54 on this route.
"With increasing announcements in the past 24 hours of factories extending closure periods further, it seems likely that the number of blank sailings might also escalate in the coming week," writes Sea-Intelligence.
Carriers cancel and scrubbers are delayed
Last week, ShippingWatch reported that major shipping companies like Maersk and MSC have decided to postpone a number of sailings due to the coronavirus outbreak and the Chinese New Year.
These cancellations especially concerned routes in the Pacific between Asia and the US and Canada, the companies' announcements showed.
Several shipping companies have also experienced delays in scrubber installations due to both the Chinese New Year and the virus outbreak.
Swedish tanker shipping company Stena Bulk has thus been forced to delay the installation of environmental equipment on three vessels.
English Edit: Ida Jacobsen
Singapore raises virus response level, now on par with SARS
Container market prospects are stable but fragile
Virus outbreak worsens scrubber delays already spanning months