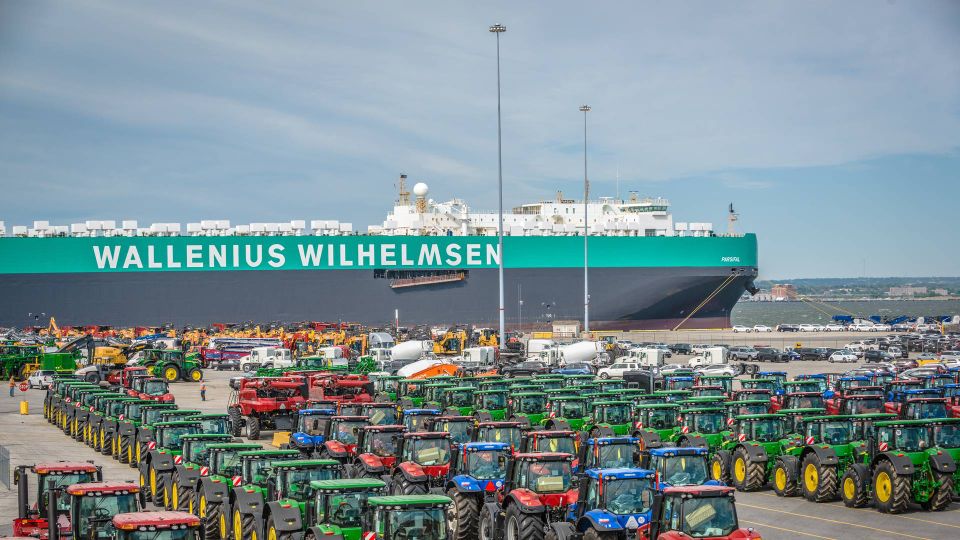 After a tumble for global car manufacturers in 2020 due to the Covid-19 pandemic, the trend has reversed this year, with shipbroker Clarksons Platou predicting growing volumes for carriers of 9 and 6 percent in the next two years.
In a sector analysis on car carriers, Clarksons Platou writes that approximately 80 percent of the volumes that car carriers sail with are new cars issued directly from factories.
Production of new cars is on the rise, which will have a positive effect on volume growth for companies like Höegh Autoliners and Wallenius Wilhelmsen, Clarksons says.
Car manufacturing is estimated at 80 million estimated this year, which is an improvement from last year's low but still below 2019 levels, when 90 million new cars rolled out of the factories.
One of the reasons that the strained car production has been lower than demand is a shortage of computer chips. That bottleneck is being alleviated now, toward the end of the year, Clarksons assesses.
"We expect production growth to spur higher shipments during 2022 and 2023. We factor in 9% volume growth in 2022 and 6% in 2023," writes Clarksons.
Car carriers have for years under-invested in new ships, which means that net growth in car carrier volume is expected to come to only 0.9 percent in 2022 and 0.7 percent in 2023.
Increasing focus on climate and expectations of new regulation will, however, entail great demand for newbuilds. Clarksons estimates that there's a need to build 100-200 ships between 2024 and 2030 to accommodate demand growth.
According to Clarksons, the bottom line is that the supply-demand balance for car shipping lines looks favorable for the foreseeable future.
It would also benefit Höegh Autoliners and Wallenius Wilhelmsen, which usually have long-term contracts with car makers, that fleet growth is low while an increase is expected in the volumes of new cars meant to be sailed from A to B.
This would make car manufacturers willing to enter into new contracts with carriers, and at higher rates, Clarksons says.
English Edit: Jonas Sahl Hollænder & Christoffer Østergaard
The climate proved the deciding factor when Wallenius called up Lasse Kristoffersen
Strong demand pushes up price for car carriers
Lasse Kristoffersen appointed new CEO of Wallenius Wilhelmsen
Partially Maersk-owned Höegh Autoliners hopes to raise NOK 1 billion from listing