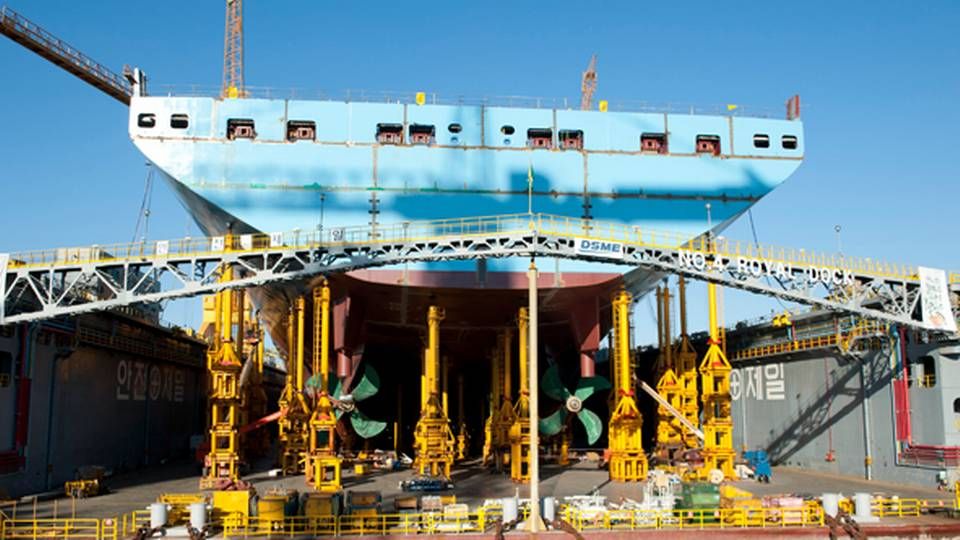 Since Maersk Line in 2011 ordered a total of 20 of the world's largest container ships yet, the Triple-E ships with a capacity of more than 18,000 containers (teu), the price on these types of ships has decreased significantly. New data from British brokerage firm Clarkson shows that Maersk Line has paid USD 1.1 billion more than what ships of the same size cost at Korean yards today.
Do you want to be kept up to date with the latest developments in Danish and International shipping? Subscribe to our newsletter – first 40 days are free
It was announced last week that carrier China Shipping Container Lines (CSCL) has ordered a total of five new ships with a similar capacity of 18,000 teu. Now analysts Fearnley, citing numbers from Clarkson, reports that these ships have cost USD 135 million, a figure that can be compared to the price Maersk Line is paying for the 20 Triple-E ships, the first of which will be delivered during the summer; USD 190 million per ship, or USD 45 million more than competitor China Shipping Container Lines, the world's 9th largest container carrier.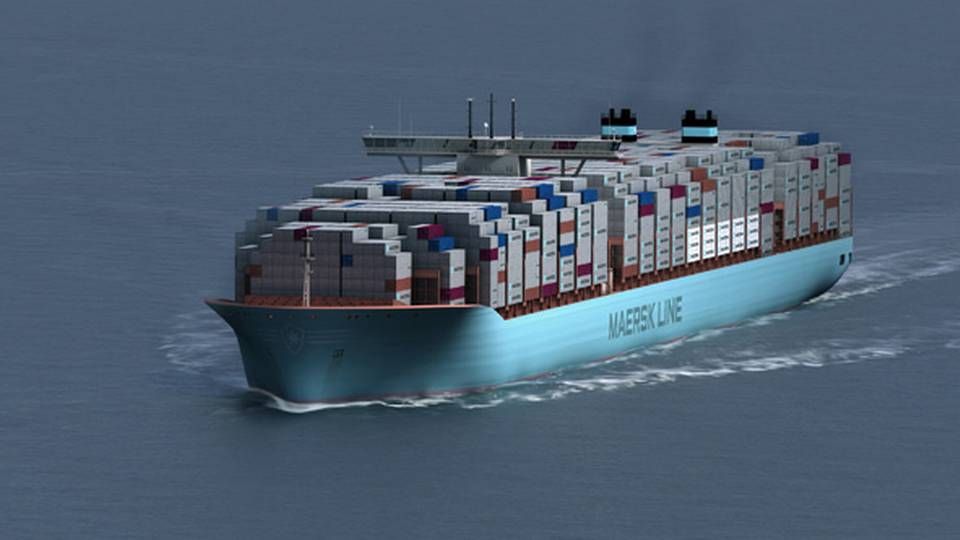 "If we assume the the specifications are the same for the CSCL ships as the ones for Maersk Line, the difference in price amounts to a total USD 1.1 billion for Maersk Line's 20 ships, to be delivered from mid-2013 and onwards. Hyundai Heavy Industries (HHI) will deliver the five ships for CSCL between January and May 2015," writes Fearnley.
Drewry: Giant ships will put pressure on the rates
Maersk Line's Triple-E ships are being built at Daewoo Shipbuilding & Marine Engineering (DSME), also in South Korea.
Neil Dekker, head of research at British analysts Drewry, points out to ShippingWatch that Maersk Line has incorporated energy efficient designs in the Triple-E series, which increased the costs related to the ships.
"It's common knowledge today that the design of the new ships ordered in recent months has improved significantly compared to ships of the same size built back in 2007 and 2009," says Neil Dekker.
Previois orders in 2013 show that shipowners have ordered container ships of 14,000 teu from Korean yards, at prices of around USD 110 million per ship. So expectations are that China Shipping Container Lines will finish with a significant discount compared to Maersk Line.
Do you want to be kept up to date with the latest developments in Danish and International shipping? Subscribe to our newsletter – first 40 days are free
SeaIntel: Carriers are like frogs in boiling water
Alphaliner: Rate war is real now, and it'll get worse