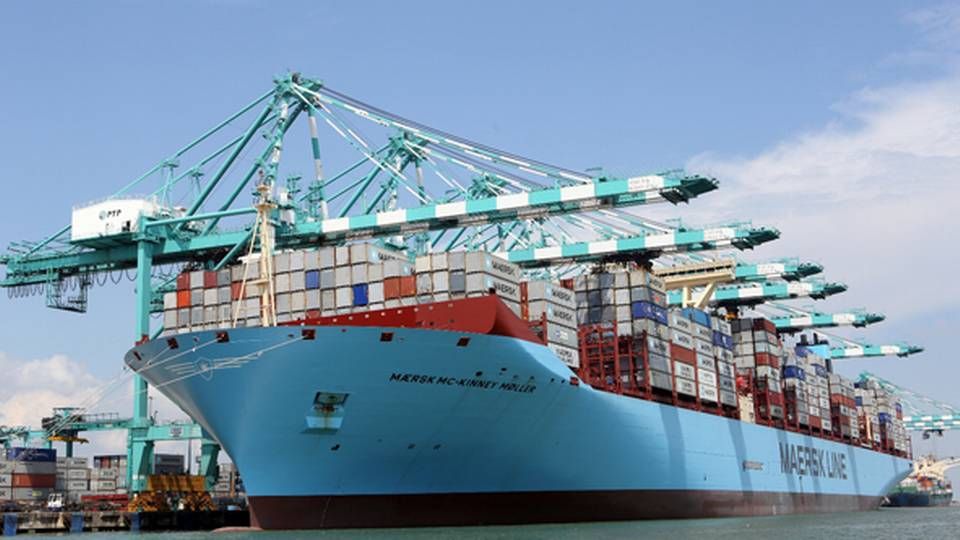 From August 2012 to now, Maersk Line has significantly increased the number of direct services in various port-to-port combinations between Asia and Europe. From operating approximately the same amount of services as its closest rival and possible partner in the planned P3 alliance, MSC, Maersk Line now offers 40 combinations more than MSC does today, according to a new analysis by SeaIntel Maritime Analysis, which points to Maersk Line as the carrier that has performed the largest expansion of services at a time when carriers in competing alliances such as G6, for instance, have reduced the number of port-to-port combinations, a development that can most likely be attributed to the intoduction of increasingly bigger ships.
Do you want to be kept up to date with the latest developments in Danish and International shipping? Subscribe to our newsletter – first 40 days are free
Bad quarter fades in financial reports for 1st half of 2013
The SeaIntel analysis shows that the largest carriers and the biggest alliances have overall increased their competitive advantage with the amount of direct port-to-port combinations.
"If the P3 alliance becomes a reality next year, this advantage can potentially increase significantly, depending on the way the three carriers decide to structure their network," says SeaIntel.
The eastern Mediterranean is the only region in which Maersk Line has reduced the amount of combinations available to customers. In August 2013, Maersk Line has a total of 371 unique port-to-port combinations from Asian to European ports, compared to 361 combinations last year.
MSC currently offers 254 direct port-to-port combinations.
In comparison, the rival alliances, CKYH and G6, for instance, offer "only" 145 and 135, respectively. This marks a significant reduction for the G6 alliance, in particular, says SeaIntel.
A significant explanation for Maersk Line's massive amount of services compared to the competition is, according to SeaIntel, that Maersk Line is the only carrier with direct services to the Adriatic Sea, the Baltic Sea, and the Black Sea.
Do you want to be kept up to date with the latest developments in Danish and International shipping? Subscribe to our newsletter – first 40 days are free
These Asian ports are vying for P3's favor
Major French carrier plans 2014 IPO
Fearnley: New Maersk alliance could explain stable rate hike