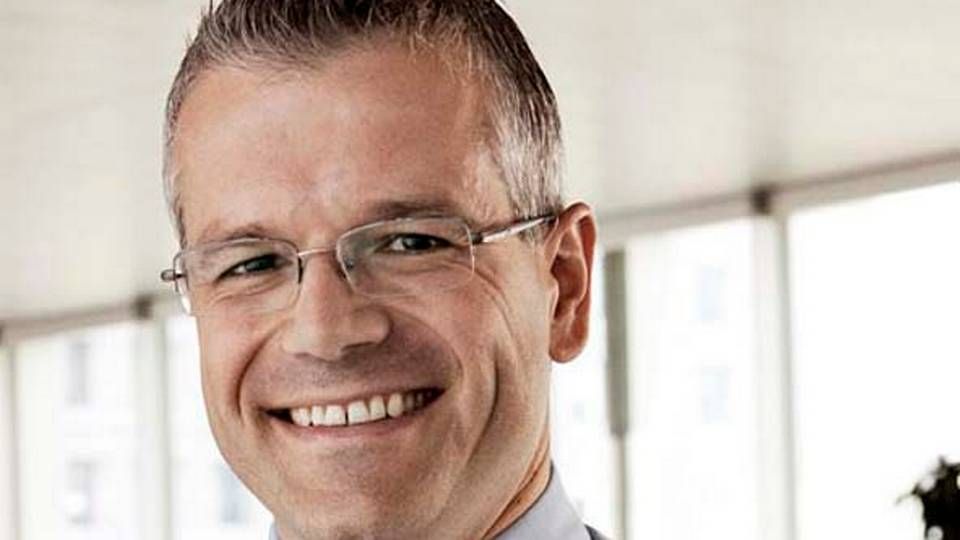 In relation to the fact that Maersk Line can't charge more than its competitors, but still wants to make more money, the future P3 collaboration with key competitors MSC and CGA CGM will be crucial, says Vincent Clerc, Chief Trade and Marketing Officer at Maersk Line, at the Maersk Group's Capital Markets Day on Thursday.
Do you want to stay up to date on the latest developments in Danish and International shipping? Subscribe to our newsletter – first 40 days are free
"We ordered the Triple-E to lower the costs, but those savings aren't enough. So the P3 alliance is the next step," said Vincent Clerc at the Capital Markets Day, adding:
"P3 will provide customers with a significantly better service while also creating big savings."
The P3 alliance, which pools the three carriers' ships on the major routes, will enable them to increase the weekly capacity on select routes by 6 percent even though ship capacity only grows by 4 percent.
And the alliance will also reduce the costs of operating the network by 8 percent, which Vincent Clerc says will improve the margins by double-digit percentages on P3's routes.
Earlier in the day, CEO Søren Skou said that Maersk Line aims to be the best at using as little money as possible in the industry, and the alliance with MSC and CMA CGM will play a key part in making this happen.
"P3 will enable us to offer a better product, a far more cost efficient route network and, not least, P3 will ensure that the new Triple-E ships are put to use in the most efficient manner possible," Søren Skou told Ritzau Finans.
Do you want to stay up to date on the latest developments in Danish and International shipping? Subscribe to our newsletter – first 40 days are free
Platou predicts improved results for Maersk Line
Maersk alliance leads port giant to divest
Shippers worry about new mega ships and alliances