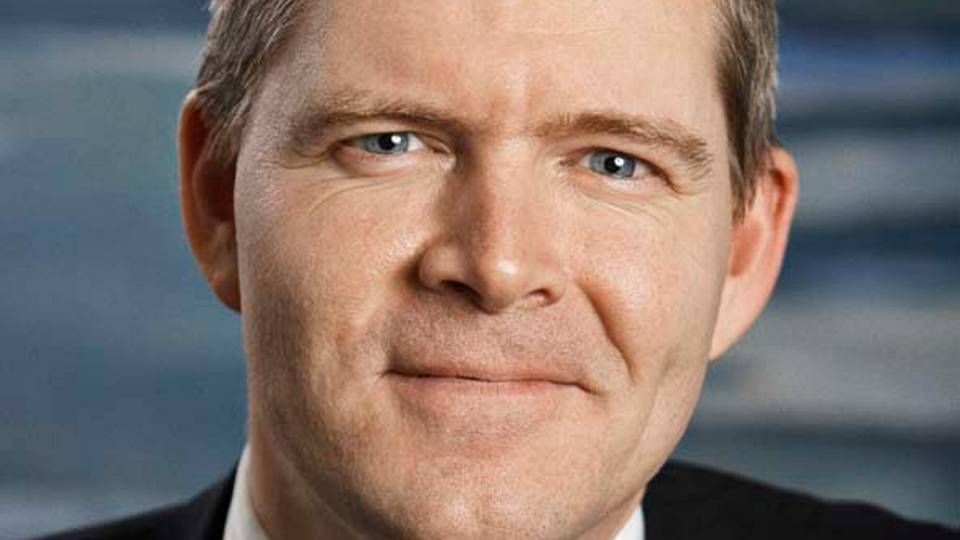 Maersk Line is in the process of rethinking the carrier's entire massive fleet network. This happens alongside the delivery of the 17 remaining Triple-E ships, which will join the network over the next two years, and especially the carrier's decision to return chartered ships. Measured by teu, these chartered ships amount to 42 percent of Maersk Line's total fleet.
Do you want to stay up to date on the latest developments in Danish and International shipping? Subscribe to our newsletter – first 40 days are free
"We're constantly looking at our network, and thus our entire fleet, to ensure that we're using our ships in the best way possible. But we basically have sufficient flexibility to make sure that we're not left with the problem of receiving so much tonnage that it becomes impossible for us to reduce the total fleet capacity to a level suited to our needs," Morten H. Engelstoft, Maersk Line COO, tells ShippingWatch.
Container rates will stay low through rest of 2013
Maersk Line has no plans to reduce the total capacity in light of the current level, where the carrier has a 15 percent market share, says Morten H. Engelstoft. But the potential for returning t/c tonnage is huge.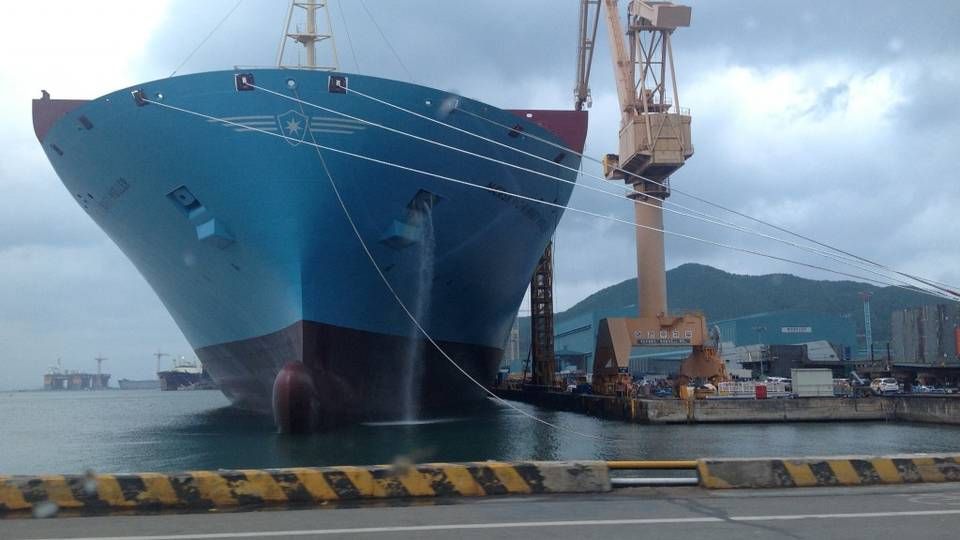 Of Maersk Line's total fleet of around 600 ships, approximately 340 ships are chartered. According to Morten H. Engelstoft, these ships could in reality be returned to their owners during the next three years. Around 15 percent before the end of 2013, 25 percent in 2014, and approximately 35 percent by the end of 2015.
"We're working with pretty much all the big owners of t/c tonnage, though we tend to prefer working with carriers who share our mindset regarding energy efficiency, as opposed to owners who aren't working actively toward this. We expect to return ships including those in the Panamax segment during the coming years, as well as sub-optimal ships (less efficient ships) in other segments, depending on how the cascading of tonnage develops throughout our network," says Morten H. Engelstoft.
Shippers worry about new mega ships and alliances
Could lose ground
Shipping analysts, most recently renowned analyst Alphaliner, closely following the development of the carriers' capacity and market shares, estimate that Maersk Line - due to its decision to stop ordering newbuildings in the coming years combined with its plan to return chartered tonnage - could lose ground to the competition, even going so far as indicating that the carrier could lose its number one spot on the Top 20 of the world's largest carriers to Swiss MSC by 2016.
"We will take delivery of another 17 Triple-E ships over the next couple of years, corresponding to around 12-13 percent of our capacity. If we then estimate that the market will grow by 4-5 percent, then our orderbook is big enough so that we can survive the next three years. What happens beyond that, to keep us from losing market shares, that's something we'll have to decide during the next couple of years."
According to Alphaliner, Maersk Line's competitors in the Top 20 have a total orderbook of 19.2 percent, enabling them to gain ground on Maersk Line over the next three years.
Do you want to stay up to date on the latest developments in Danish and International shipping? Subscribe to our newsletter – first 40 days are free
Alphaliner: Maersk Line losing market shares
Maersk Line returns steady flow of ships to owners