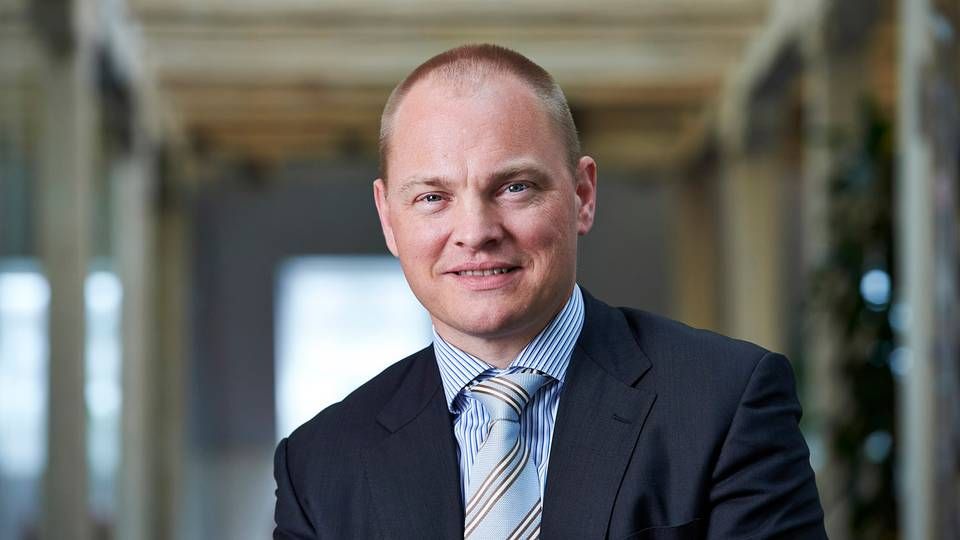 It is time to narrow the field. Time to put an even tighter focus on J. Lauritzen's dry bulk division, Lauritzen Bulkers. As a result, the carrier plans to focus primarily on the Handysize segment in the coming years, says Peter Borup, who became President of Lauritzen Bulkers back in February.
"We're currently focusing on making sure that we're expanding our position in Handysize. That's our top priority. We have a name and a market position that we plan protect and expand, and this is where we'll pick the fuel efficient ships and where we can really focus on our customers," he says.
Lauritzen Bulkers currently operates in four segments: Capesize, Panmax, Supramax, and Handysize. The long term plan, however, is for the company to leave both Capesize and Panmax. Lauritzen is more or less out of Panmax, though the carrier still has four large bulk ships on charter contracts. But Lauritzen Bulkers's size makes it difficult to operate in all four segments, says Peter Borup.
The Lauritzen Foundation still has faith in J. Lauritzen
"We don't want to be active in those segments, as our fleet is so small that we'll never be able to have enough decisions."
Opting for ships in Handysize
And this is exactly what Lauritzen is able to do in Handysize, where the carrier currently has a fleet of around 85 ships. A mix of many owned, partially owned, chartered ships. And this is also the segment where the carrier is currently taking on ships, through so-called structured deals, explains Peter Borup, where the ships are being built by another carrier, typically in Japan. When the ships are delivered after a few years, Lauritzen takes them on through charter contracts at five to seven years, with options to either extend the contract or purchase the ships.
Do you want to stay up to date on the latest developments in Danish and International shipping? Subscribe to our newsletter – first 40 days are free
"This is an excellent way for us to expand our fleet. This kind of deal gives us a fuel efficient ship with large cargo capacity, and we won't have to pay more than two weeks or a month's worth of employment when the time comes, so we're not talking about a huge capital investment. But we're still exposed to the asset market, as we have options to buy the ships," he says.
"As long as we can get that kind of business, we'd like to get more of these ships."
Peter Borup does not wish to elaborate on the exact number of ships, though he does state that the plan involves more than a handful, to be delivered in 2015 and 2016. And the contracts are not the only interesting thing about Handysize. The fleet's age profile also makes it interesting, as an increasing number of ships are getting old and will need to be retired. And unlike the other bulk segments, the number of new ships contracted in Handysize is fairly low.
"This is probably because Handysize is a more complex market. There is a lot of small ports and specialized trades out there that require keen shipping insight," says Peter Borup.
When the Handysize fleet is "finished," as Peter Borup says, the crosshairs will be pointed toward the Supramax segment.
"There's no doubt that we're first and foremost interested in the Handysize ships. My second priority after that is to grow in Supramax while we're getting out of Panmax and Capesize."
Do you want to stay up to date on the latest developments in Danish and International shipping? Subscribe to our newsletter – first 40 days are free
Junk Bond status could hurt J. Lauritzen