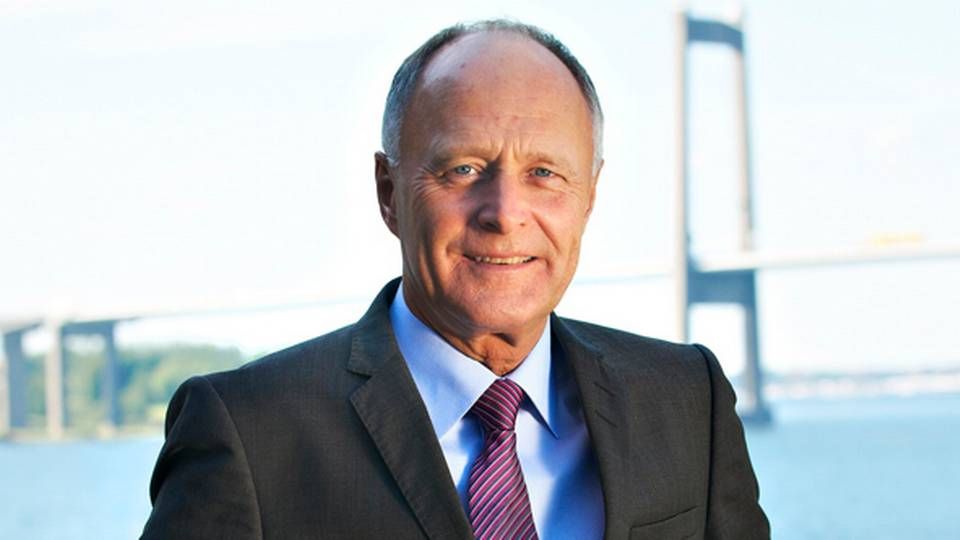 The new names with financial experience - from places such as private equity funds - now being brought onto the Board of Directors at the companies in oil and shipping group USTC are part of a new three-year growth and strategy plan, the group's owner Torben Østergaard-Nielsen tells ShippingWatch. And when asked directly, he explains that a generational change is not part of the new strategy, though several options are kept open for when the time comes.
The new members in the USTC Board of Directors are Peter Korsholm, former partner and CEO of Nordic private equity fund EQT Partners, and Morten Hultberg Buchgreitz, member of the DONG Energy group executive management.
"We've spent the past year working on a new strategy plan for all our companies in USTC, and the plan is being introduced in our new interim report, which ends on April 30th and will be published after the General Assembly on July 3rd. For oil company Dan-Bunkering as well as tanker carrier Uni-Tankers, the headlines are growth and expansion," says Torben Østergaard-Nielsen.
Torben Østergaard: New leadership necessary in struggling company
In addition to Dan-Bunkering and Uni-Tankers, the USTC group also includes companies Shipping.dk, Global Risk Management, and an IT company.
Selfinvest, the parent company behind United Shipping & Trading Company, saw its net revenue decline in the fiscal year 2012/2013, to USD 11.29 billion from USD 12.49 billion the year before. The company's result before taxes also decreased, down to USD 30.51 million, from USD 67.60 million the previous year.
Erria in surprising exit from Uni-Tankers board
Dan-Bunkering's major Danish competitor is OW Bunker, which performed an initial public offering earlier this through private equity fund Altor.
"We've been following that process with a lot of interest, and it's also inspired us. It's been a very interesting process to us and if nothing else, it's helped put a lot more focus on the bunker business, which has otherwise been a completely unknown business to many people," says Torben Østergaard-Nielsen:
Do you want to stay up to date on the latest developments in International shipping? Subscribe to our newsletter – the first 40 days are free
"We like to tell ourselves that our company is just as good as the one they have up in Nørresundby (OW Bunker's headquarters in Denmark). We're not quite as big measured by revenue and bottom line, but we're not far off, and we do intend to surpass them one day. This IPO helped put a price-tag on a company similar to ours, thus helping me put a price on my company," he says.
Profitable IPO
OW Bunker turned out to be a profitable company for equity fund Altor. In seven years, an investment of around USD 182 million was converted into assets worth a little over USD 913.3 million this spring, according to research performed by Danish newspapaer Morgenavisen Jyllands-Posten. Altor's purchasing price was never disclosed, but the fund allegedly paid around USD 182 million to four owning families back in 2007 when it acquired Wrist Group, which owned OW Bunker.
In relation to the IPO, Altor earned approximately USD 548 million by selling around 60 percent of its ownership stake in the company.
Do you want to stay up to date on the latest developments in International shipping? Subscribe to our newsletter – the first 40 days are free
OW Bunker now has 20,000 owners
Uni-Tankers given green light to further acquisitions