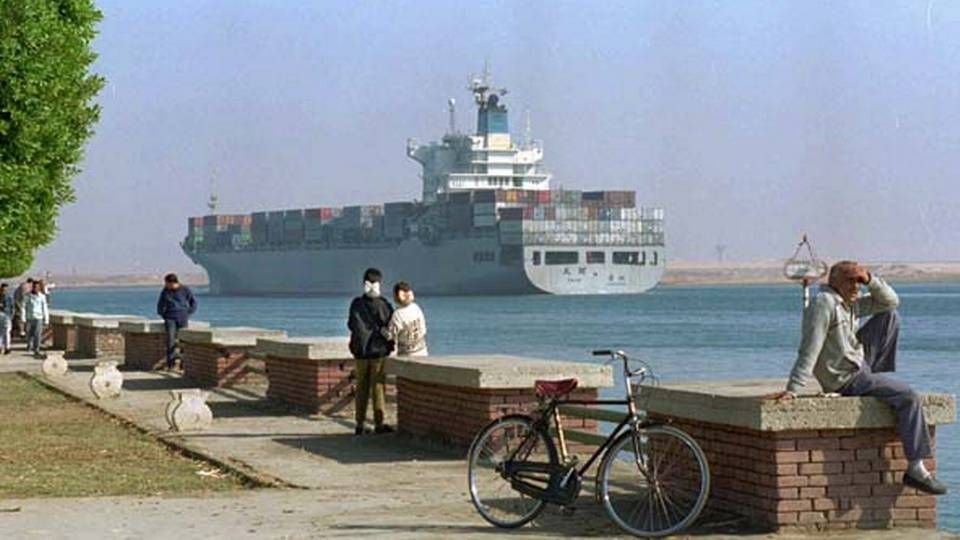 The vital traffic vein between Asia and Europe, the Suez Canal, will be expanded in strategic locations where, right now, there are risks of congestion, according to the Egyptian government.
Several media reports that the government is prepared to invest USD four billion to improve the passage for the continuously bigger ships, just as the country's government - as reported by ShippingWatch the other day - is in the process of placing an order for a major logistics center alongside the canal.
Some media have stated that the expansion is in fact a parallel canal running along the current canal, but market players familiar with the canal, including Leth Agencies, have strong doubts that this is the case.
They point out that the efforts will more likely involve the improvement of hubs in locations along the canal, and that it might involve digging new parallel waterways at individual stretches of the existing canal.
According to Reuters, Mohab Mamish, Chairman of the Suez Canal, informed that the project would include 35 kilometers of dry digging, and that 37 kilometers would involve the expansion and deepening of the 163 kilometer canal.
Egyptian newspaper Al Mal reports that state-owned Arab Contractors as well as international consulting firm James Cubitt and Partners are among the bidders.
Suez ship traffic not affected by unrest in Egypt
Drewry: Panama delay boosts Suez
Bimco: Fear of terror at Suez is exaggerated