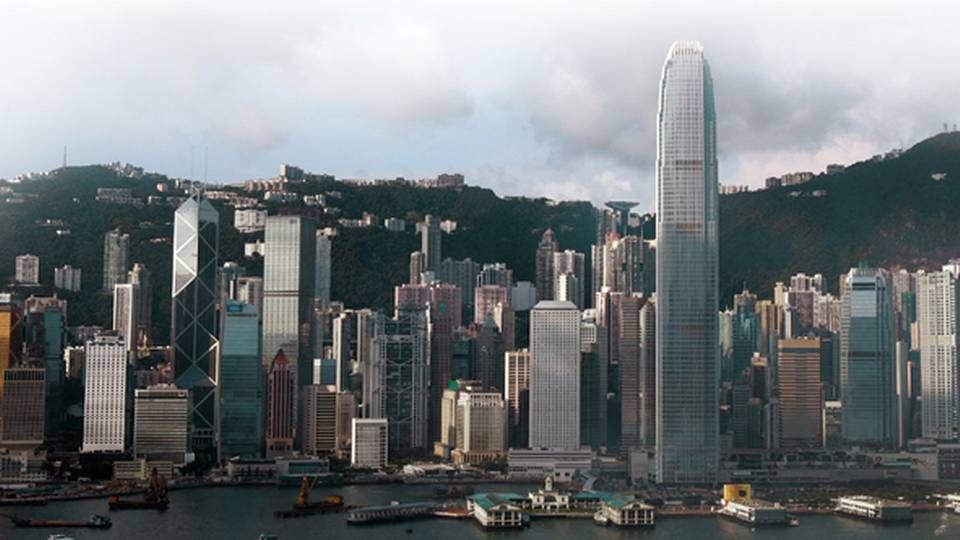 This summer carriers calling in ports in Hong Kong will presumably have to get used to new conditions. Shipowners, from the first of January this year, have been in transition toward sailing on low-sulfur fuels or retrofitting vessels in other ways with, for example, scrubbers - when sailing into ECA zones in North Europe and North America. The same fate will likely become a reality in the port of Hong Kong, which will represent the first Emission Control Area (ECA) in Asia.
The government's committee on air pollution is expected to implement a limit of 0.5 percent sulfur emissions, starting July 1st, for vessels berthed in Hong Kong. The government is currently waiting on final approval from the legislative authorities i Hong Kong, reports SeaIntel in a new analysis in which the analyst agency has examined how many services and vessels will be impacted by the new legislation.
Report: Scrubbers clean the air but pollute the sea
"This will be the first ECA Zone in Asia, so it will impact a significant number of services and vessels which until now have not entered an ECA Zone as they have not been deployed on services calling North European ports or entering US or Canadian Waters," SeaIntel writes.
Currently 140-150 deep-sea services are effected by ECA zones in North Europe and North America, which corresponds to about 1200-1300 vessels. However, this does not include vessels that only sail in European or North American waters, so the number of ships and services that are actually impacted, is much higher.
"If the Hong Kong regulation is approved, a further 182 services will be calling the new ECA Zone, amounting to 770-780 vessels. The new services that will be impacted will primarily be intra-Asia services, but services from Oceania, East Coast South America, Africa, the Middle East and India to Hong Kong will also be affected."
Less economically challenging
Only a few of these vessels have, according to SeaIntel, previously berthed in ports in ECA zones, which means that a number of challenges await these shipowners and operators. Among other things, they will need to use fuel tanks for low-sulfur fuel, which will increase costs at the ports of Hong Kong.
Another challenge concerns the vessels, that both call on ports in the ECA zones of North Europe and Hong Kong, seeing as there are different regulations of respectively 0.1 percent and 0.5 percent sulfur emissions. Navigating between different bunker tanks, with both normal fuel and low sulfur fuel, can already be complex, SeaIntel notes. But the ECA zone in Hong Kong marks one step in the right direction from an environmental perspective, according to the analyst agency.
"But the ECA Zone in Hong Kong is not directly comparable to the ones we know today in North Europe and North America, as vessels only need to switch to low-sulphur fuel while at berth in Hong Kong."
For this and other reasons, the regulations will, according to SeaIntel, not impact shipowners as severely in an economic sense, as has been the case in other ECA zones.
DFDS enraged about scrubber criticism
Report: Scrubbers clean the air but pollute the sea
Sulfur violators to get jail time in Hong Kong