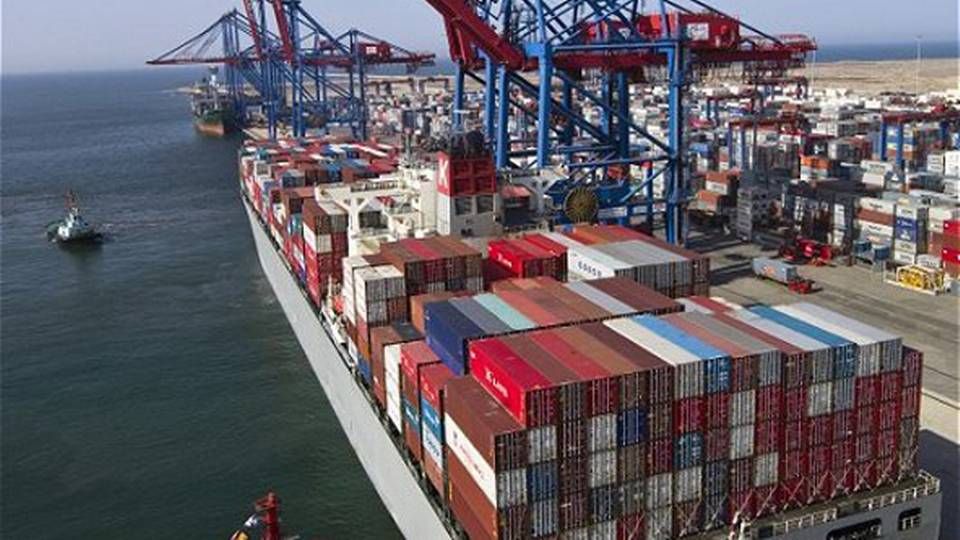 You have to look back to 1999 to find a period in the first half of a year with as little appetite for newbuildings as this year.
A study from Clarksons shows that in the first six months of the year, 464 vessels have been ordered with a total of 27.7 million gross tons, which is a decline of almost 50 percent measured in gross tons compared to 2014. This especially concerns fewer orders for dry bulk vessels and offshore vessels, which are dragging down the statistics, just as the Greek shipowners have not invested as heavily as before.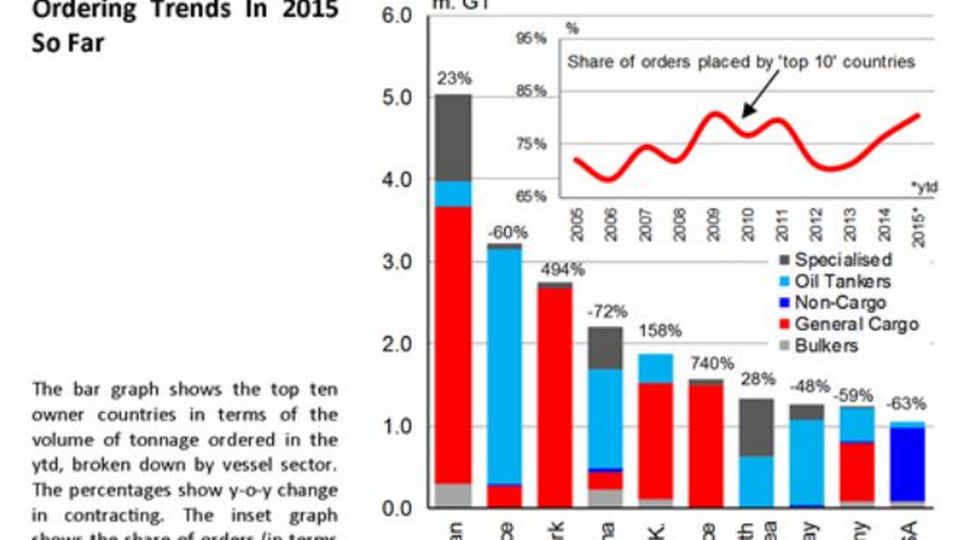 The ten biggest countries in newbuildings. Source: Clarksons.
"The volume of tonnage ordered by the 'top 10' owner countries, in terms of ytd ordering, is down 30% y-o-y. Meanwhile, ordering by countries outside of this mix is down just over 60% y-o-y. As a result, ordering has become more consolidated towards the 'top 10' owner countries and they account for almost 80% of GT contracted in the ytd compared to 65% last year," writes Clarksons.
Japanese owners are the ones which have shopped most vigorously this year and have invested 23 percent more this year than last. The Greek shipowners are the ones which have ordered the second-most ships measured in tonnage, but their investments have slowed way down compared to last year - by all of 60 percent. In third place over countries, which have ordered the most tonnage, is Denmark. Especially Maersk Line's orders for new container ships have added to this.
Clarksons assesses, based on the analysis, that although a consolidation has taken place with the ten greatest owner-countries ordering the most, there will be a displacement going forward meaning that also other countries than these ten will become major players in tonnage ordering.
Newbuildings for USD 5.5 billion to the Middle East
Drewry: Shipowners put money in ships instead of containers