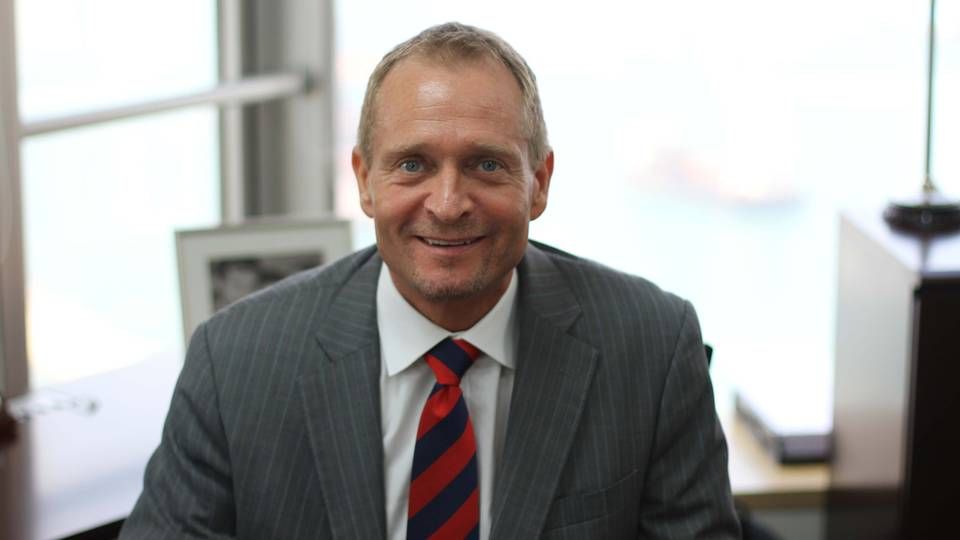 The two companies Anglo-Eastern and Univan announced the merger on last Friday for the company Anglo-Eastern Univan Group, and the match is actually so obvious that the combination was already on the table in 1998.
The plan was not carried out that time, but the match was still a good idea, according to the owners behind the two companies, headquartered in Hong Kong and Singapore respectively.
Try a free 40-day trial subscription to ShippingWatch
This is attributable to several factors: Both companies are founded by Belgians and have the same business strategy to run ship management in family-owned companies. Both companies want to grow. Univan needed to upgrade its seafarer education, and this was one aspect in which Anglo-Eastern had just made big investments. Meanwhile, Univan also wanted to be stronger in recruitment of seafarers in India and the Philippines, which are countries where Anglo-Eastern has a solid presence. And finally, there was a need a for a generational shift in the management of Anglo-Eastern. These factors contributed in spurring the two companies to restart the dialog this spring to combine the two companies. The merger became effective on Monday, August 17th, and the company will be headed by Danish Bjørn Højgaard, who served as CEO of Univan Group before the merger.
"The very basic idea behind the merger is that both owners have the same vision of ship management being a good business as well as a place worth being in the long hall. From this, there is a desire to service customers as well as possible, and this can be improved through a merger," he says to ShippingWatch.
Will remain family-owned
Bjørn Højgaard had been CEO at Univan Group since 2012 and both companies viewed him as the most suitable candidate to take management of the company further. The company now includes a fleet of more than 500 vessels under full management and more than 24,000 employed seafarers in addition to 1,700 employees on land.
Try a free 40-day trial subscription to ShippingWatch
"The old forces in the companies both have an idea to recruit younger forces, including me, and at the same time there is an idea to run ship management in a family-owned company without generating money in equity funds or considering an initial public offering," says Bjørn Højgaard.
With the merger, Anglo-Eastern Univan Group will become one of the two biggest players in shipmanagement. From this top position, the goal is not unconditional growth, but rather to run a sustainable business, and there are not many obstacles to this with the way the market looks now, says the CEO. This is due to the fact that the company with the merger is right where it wants to be.
"The jobs are the same as before although we are much bigger. Ship management is an industry where it is the people that matter. Since we have the people we need already, we are well-positioned for further advancement. We won't get much economy of scale from the merger but we will have more resources to work with. We have a larger global network and can do a better job for our customers. We have 100 ships coming in the order book and I think that with these, we will have growth, because we will achieve a great strength with the combination of the right people and resources," says Bjørn Højgaard.
The market grows
And there are no big threats lurking on the ship management market, he adds, because the market is growing and competition is not severe.
The market for ship management has advanced in the past 20-30 years and 12-15,000 ships out of the total 65,000-70,000 in the global fleet are currently operated by ship management companies as a third party instead of by the carriers themselves. A market which Anglo-Eastern Univan Group shares with ship management companies mainly in Singapore, Hong Kong, Cyprus and London.
Try a free 40-day trial subscription to ShippingWatch
"We have not experienced tougher competition these recent years. What we are experiencing is greater and greater requirements from legislators to shipowners about how to operate their ships. It will be increasingly complicated to get things to form a synthesis, and this will take companies which have the breadth and width to know everything that the shipowners need - whether its about technical skills, expedition or education - and compared to many others we have everything that is needed in operations," says Bjørn Højgaard.
Tanker, bulker and container
Univan Group works with the segments tanker, bulk and container, but following the merger, the whole company will have business in all shipping segments, because Anglo-Eastern adds business in gas vessels, offshore, heavy-lift and several others such as car carriers.
Try a free 40-day trial subscription to ShippingWatch
"The mix is changing and this means that one of my first tasks will be to make sure to visit many customers and be sure that we can service them with exactly what they need. The challenge will be to keep our eyes on the ball and still try to be open to new opportunities," says Bjørn Højgaard.
The chairman of Anglo-Eastern Univan Group will be Peter Cremers, who is the former CEO of Anglo-Eastern Group. The management of the company will also include Macel Liedts as COO and Mark Stevenson as CFO. For the time being, the new company will keep the former Univan headquarters in Hong Kong and the former Anglo-Eastern headquarters in Singapore.
Univan: We will manage 130 ships by 2015
Euronav made more than USD 92 million in Q2