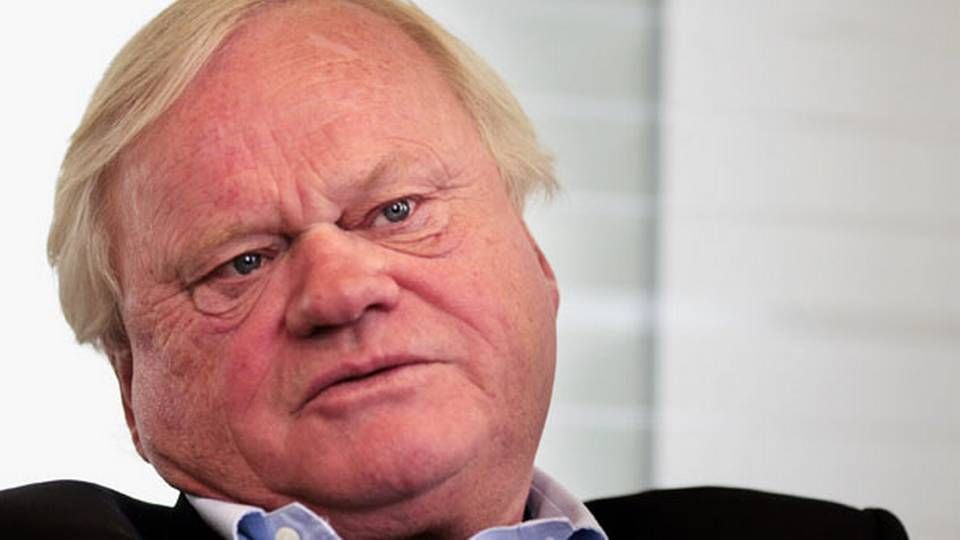 Norwegian-born shipping magnate John Fredriksen - who interests include dry bulk carrier Golden Ocean, rig unit Seadrill and tanker carrier Frontline - has seen his fortune dwindle alongside the sliding oil price.
Bloomberg reports, on the basis of share prices, that John Fredriksen's fortune has in the past 18 months plunged from USD 17 billion to USD 10.6 billion - a 40 percent decline.
Golden Ocean receives Nasdaq warning
The news agency points to the low oil price as the biggest contributing factor to the decline as the sliding price has made oil and energy companies aggressively scale down investments in, among other things, oil exploration. This trend has hit rig companies and subcontractors hard, including Fredriksen's rig unit Seadrill, which also has major debts that need to be refinanced in the near future.
For Seadrill, the oil price environment has made the company's share tumble 93 percent, and Fredriksen's 24 percent stake is now worth USD 212 million, the same price at which he acquired the shares in 2005, notes Bloomberg.
However, Fredriksen has invested in swings and roundabouts, and the Norwegian-Cypriot billionaire owns one fourth of Marine Harvest, a salmon farming unit. The Marine Harvest share has in the past week climbed to its highest price point since 2003 on the back of European and Asian demand. The price for a ten pound salmon last week surpassed the price of a barrel of oil, writes the news agency.
In early January a report from Nordea showed that Seadrill would need at least USD 2.5 billion in additional financing ahead of 2018.
Nordea: Fredriksen's Seadrill needs USD 2.5 billion
Seadrill CEO attends weekly debt meetings with Fredriksen
Seadrill gets a breather with postponed drilling vessels