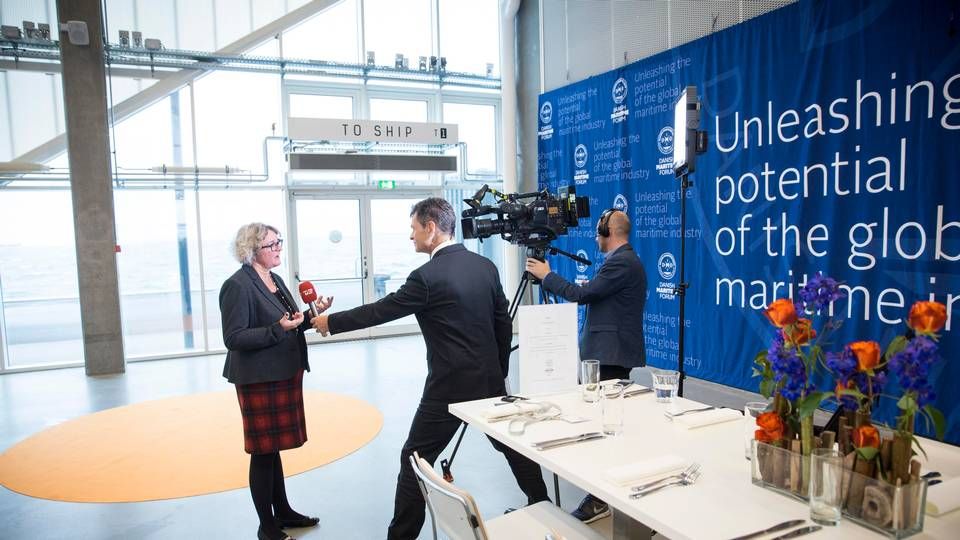 Find out what is being discussed by the numerous senior executives, politicians, and decision-markers in the global maritime sphere via the link below.
The live stream will only be active when events are open for the public. Find the programs for live streamning Thursday below.
On the app? Watch the live stream here
Thursday's schedule:
Plenary session
09:00-09:15
Introduction to the Day
Recap of the first day and setting objectives for the work ahead.
– Gillian R. Tett, Managing Editor, US and columnist, The Financial Times, USA
Keynote
09:15-09:45
How to Think Like a Futurist
A dive into the power of imagination. Keynote presentation by
– Jane McGonigal, Director of Game Research and Development at the Institute for the Future, USA
Plenary session
15:00-16:30
From Ideas to Action
How can the industry work together to unleash the potential of the global maritime industry to deliver value for the industry and for society? As the culmination of the previous 28 hours' work, the Danish Maritime Forum community comes together for a fishbowl – where all participants can, at any time, join the conversation – to share solutions and discuss practical next steps to take their ideas forward.
Moderated by
– Gillian R. Tett, Managing Editor, US and columnist, The Financial Times, USA
Here are the first big names attending the Danish Maritime Forum