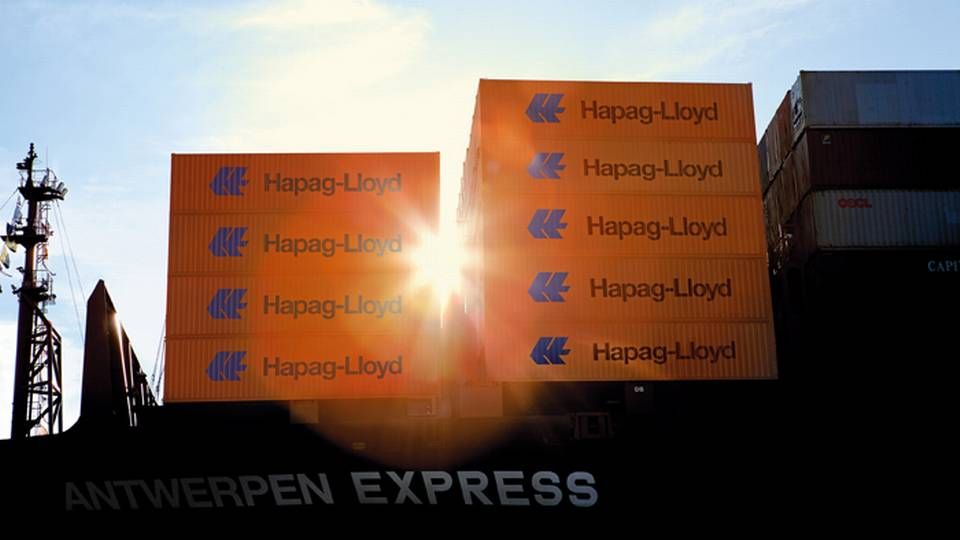 Two years after container carrier Hapag-Lloyd merged with Chilean CSAV, the German carrier has still not managed to reclaim its former status as one of the most efficient players in the sector.
According to analyst firm SeaIntel, the merger has cost Hapag-Lloyd 11 percent on efficiency when measured in volumes of handled containers and the number of land-based employees. A loss which has still not been restored since.
Stock-listed Hapag-Lloyd, which since its merger with CSAV now also encompasses United Arab Shipping Company (UASC), is the only major container carrier which publishes detailed figures for employees both on land and on vessels, and this makes it possible to gain an insight into the development and efficiency of employees.
The loss of efficiency in the wake of the merger with CSAV raises questions about how quickly Hapag-Lloyd will be able to reach the previously high levels after the merger with UASC.
Earlier this year, the German container carrier announced a 12 percent reduction in workforce as a result of the UASC merger.
An analysis from SeaIntel in November 2016 showed that Hapag-Lloyd had the highest efficiency in the industry measured in freight volumes and employee numbers. From 2010-2014, the carrier improved its efficiency by 3.5 percent annually.
This development changed with the CSAV merger at the end of 2014, and although Hapag-Lloyd has reestablished a stable development, it has not yet managed to reach the same efficiency levels as before.
Hapag-Lloyd is planning on an efficiency gain of approximately USD 800 million from the two major mergers, which the German carrier carrier out just a few years ago with CSAV and UASC. Altogether, USD 400 million will be achieved from each merger respectively, which will result from streamlining the network, acquisitions, closure of headquarters from the two carriers and thus staff reductions.
English Edit: Lena Rutkowski
Hapag-Lloyd: Integration of UASC is going according to plan
Hapag-Lloyd publishes timeline for UASC merger