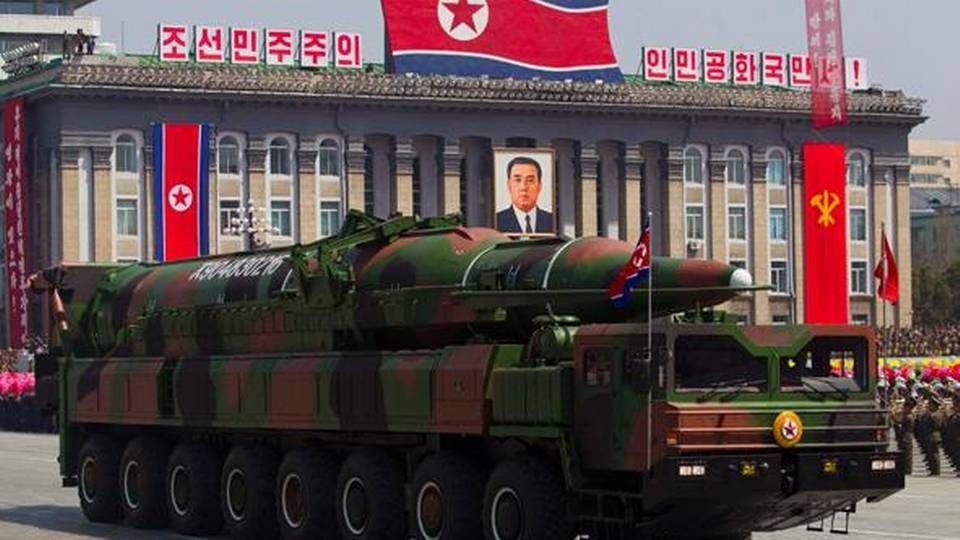 The Danish navy's newest inspection vessel, Lauge Koch, which will come into service in December this year, was built partially at a Polish shipyard that employed North Korean workers, reports Danish news DR.
As evident from contracts, receipts, and eye witnesses, the North Koreans participated in the construction of the Danish vessel, according to a documentary aired on DR2.
The total price for vessel Lauge Koch comes to more than DKK 500 million (USD 80 million), and the Danish Defense has hired shipyard Karstensens Skibsværft to build the vessel.
Karstensens opted to have part of the construction done at yard Crist in Poland, where labor is cheaper.
Crist has hired a Polish subcontractor, who used North Korean workers hired through firm Rungrado. State-owned North Korean company Rungrado is currently subject to sanctions, due to factors such as trading illegal missile technology.
"North Korean workers employed abroad represent a main source of hard currency for developing the North Korean nuclear and missile program. It would be disastrous if Danish taxpayers' money have been used for the nuclear and missile program," says South Korea's ambassador to Denmark, Jai-chul Choi, in the DR2 documentary.
Completely scandalous
When presented with DR's documentation, Brigadier General Anders Mærkedahl of the Danish Defense's department for material and procurement tells DR:
"In light of this being a very large shipyard, and seeing as all kinds of parts for this project were made at various places at this yard, we can't really say that none of these North Korean workers have helped bend a plate of cut some piece of metal."
The UN has determined that North Koreans are sent out to at least 40 different countries. Mainly Russia and China as well as African and Middle East countries – but also EU countries, including Poland.
Since Kim Jong-un came to power, the number of North Korean workers abroad has increased, according to the UN. Estimates indicate that North Korea has sent upwards of 100,000 workers abroad. The UN Security Council has on numerous occasions voiced concerns that the large sums earned abroad are being used for North Korea's illegal nuclear program.
Danish Defense Minister Claus Hjort Frederiksen (V, Danish Liberal Party) writes in an email to newspaper Information that it would be "completely scandalous" if there have been North Korean forced labor used on the vessel in Poland, reports news agency Ritzau.
However, the minister declines to look further into the matter.
English Edit: Daniel Logan Berg-Munch
North Korean tankers loading oil in Russia
Pacific countries to weed out fake vessels from North Korea