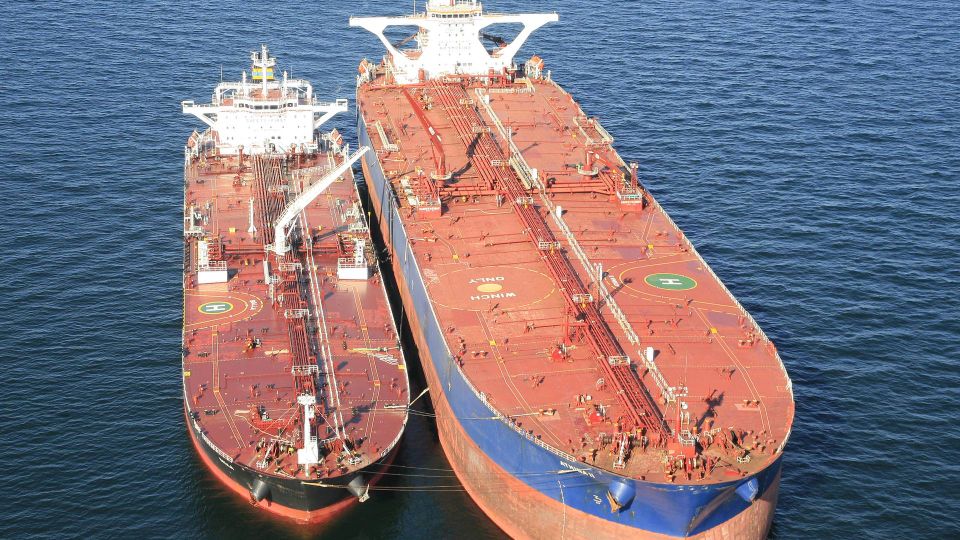 The global oil trade has gone through marked changes since Russia's invasion of Ukraine three months ago.
According to an analysis by news agency Reuters, African oil producers are supplying Europe with oil, while Russia increasingly makes use of risky reloading of its oil in order to secure exports to Asian markets.
These route redirections mark "the biggest supply-side shakeup" of the global oil trade since the US shale revolution ten years ago, writes Reuters, referring to the US' increased production of crude oil based on shale.
According to the analysis, this may mean that Russia will be able to circumvent a potential upcoming oil embargo by the EU – that is if China and other Asian countries continue buying Russian oil.
Analyst Norbert Rücker from Swiss bank Julius Bär predicts that the effect of a new round of EU sanctions can be undermined by the continued demand from Asia – "unless the West puts diplomatic pressure on Asian buyers."
Since the outbreak of war in February, Russia has had difficulties exporting its oil to Europe, whereas buyers in India and China have acquired the oil at lower prices instead.
Reloading in Denmark
Due to the limited access to Western ports, Russian ships increasingly make use of oil reloading at sea. The number of such operations has increased by 50% since the beginning of the year.
Previously this year, logistics firm SDK Shipping came into focus as the company was involved in reloading of Russian oil in the waters outside Denmark.
"Ship-to-ship (STS) transfers were common in Danish waters, at the entry point of the Baltic Sea," says Petro-Logistics President Mark Gerber to Reuters, adding that the Mediterranean Sea is now center for such activities.
According to Gerber, reloading of 400,000 oil barrels occurs every day, of which the main part is carried to Asia – in addition to the 2.3 million barrels exported directly eastward. Before the invasion, the number was 1.5 million barrels.
In order to compensate for the lack of Russian oil, Europe imports increased amounts from West Africa, for instance Nigeria. North Africa and the US supply more than previously as well.
On the other hand, India has increasingly replaced West African with Russian crude oil. In April, India only imported around half as much oil from West Africa as the country received in the course of March.
English edit: Kristoffer Grønbæk
SDK has "a maximum of two operations" with Russian oil left
SDK Shipping under scrutiny for reloading Russian oil in Danish waters