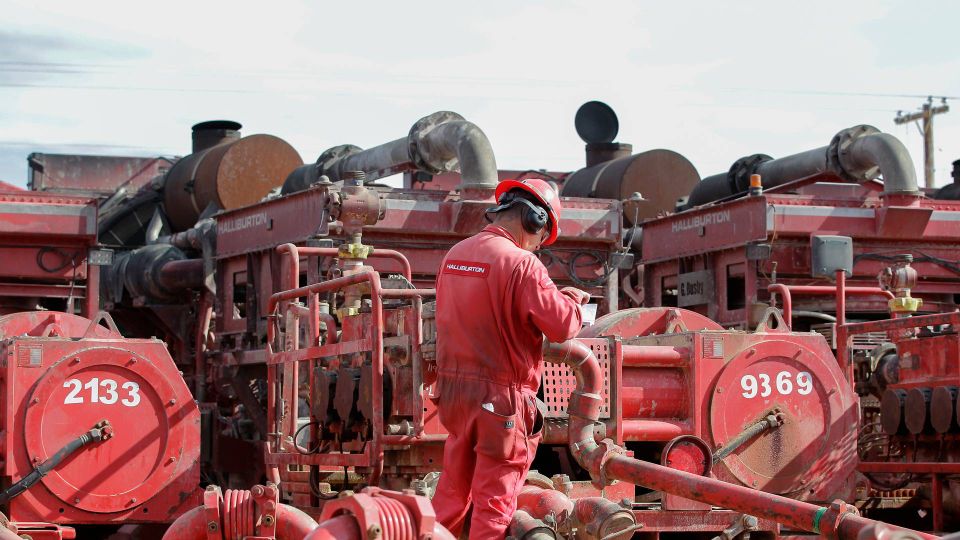 Halliburton exits the second quarter of 2022 with the highest top-line post in four years, with performance also surpassing market prognoses.
On the other hand, the group's Q2 operating earnings total significantly under analysts' projections, reports Bloomberg News.
During April, May and June, the US-based oil service company reaped benefits from the West's sanctions against Russia which have raised demand for oil extraction elsewhere in the world, for instance, in North America, which has abundant shale reserves.
The sector is now also doing well for itself due to high energy demand and limited supply access tied to sanctions against Moscow – factors that have resulted in skyrocketing crude prices as economies reopen from Covid-19 hibernation and fuel demand jumps.
Halliburton's Q2 revenue totals USD 5.07bn against the forecast USD 4.71bn, up by 37% year-over-year.
The group's adjusted result per share sums to USD 0.49 relative to USD 0.45 in the comparable period.
Whereas the quarter's adjusted result closed at USD 718m, net earnings come to USD 374m against a profit outlook of USD 662.9m, according to estimates compiled by Bloomberg.
Operating cash flows also end up below expectations during the quarter, landing at USD 376m against USD 562.1m.
Halliburton's share price appreciated by 1.8% to USD 29.37 in US pre-market trading Tuesday.
English Edit: Daniel Frank Christensen
Oil holds above USD 100 as traders weigh tight market, OPEC+ limits