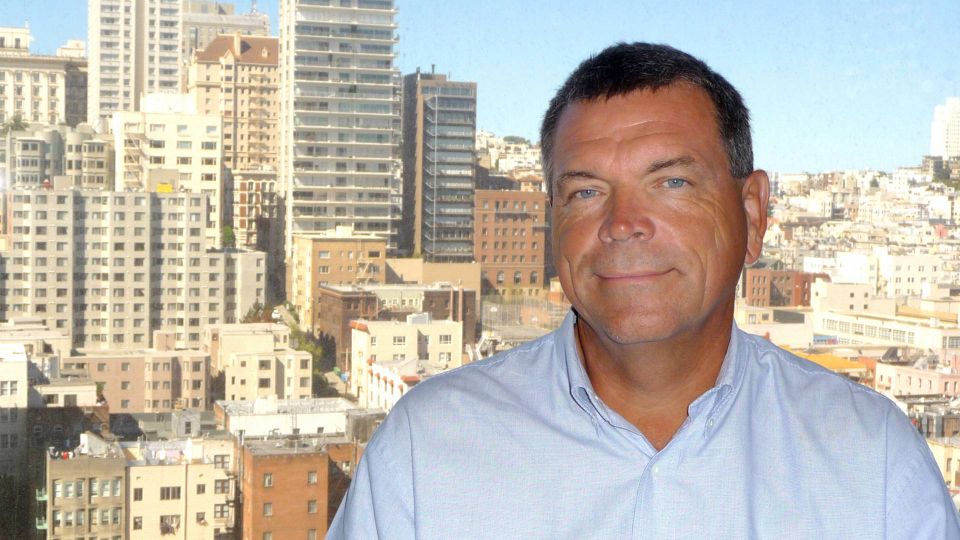 One would think that the container-leasing industry had gone through the same slump experienced by many carriers since 2010, that the number of containers leased to the big carriers would have gone down , and that financial results had followed suit. But this is not necessarily the case, and this is especially not the case for the world's biggest container lessor, New York Stock Exchange listed Textainer, headed by Danish Robert Pedersen. The company has achieved utilization rates of more than 94 percent three years in a row, revenues have grown steadily, and so have returns to the company's shareholders. This is why, according to Robert Pedersen, now is a good time to expand.
"We expect to grow our 18 percent market share in dry containers to more than 20 percent, and our share in reefer containers from 9 percent to 15 percent, and ultimately to around the same share as dry containers", Textainer CEO Robert Pedersen tells ShippingWatch.
Part of the reason the company has performed so well is that the amount of containers transported is steadily increasing, and Textainer has been well-positioned to participate in that growth. This does not mean that lessors are immune to the merely moderate global growth. Textainer describes 2013 so far as "a moderately solid year."
Maersk Container Industry: The slump is over
"While the trade between Asia-United States has been reasonable and Asia-Africa increased by more than 20 percent, we are, like everyone else in the shipping industry, affected by the development of the Asia-Europe trade which has again been negatively affected by the slowdown of many European economies. Fortunately, other trade routes, such as Intra-Asia, Trans-Pacific, and Asia-Africa are stronger. One upside is that when the shipping lines' financial results are under pressure, many of them look to the leasing industry, as they're more likely to lease containers at such times," says Robert Pedersen.
Do you want to stay up to date on the latest developments in Danish and International shipping? Subscribe to our newsletter – first 40 days are free
More than half – some years even up to 65 percent – of the production of new containers is sold to leasing companies such as Textainer, which then lease the containers to the carriers. Lessors are currently enjoying the fact that the price of a twenty-foot container has decreased by almost one third over the last two years, from close to USD 3,000 to currently below USD 2,100. Container production has declined considerably over recent years, and is now estimated to be around 2.2 million teu in 2013.
Textainer has a total of 400 customers and 81 percent of the containers are on lease to 25 customers, mostly the world's largest carriers.
Textainer was founded in 1979 and owns and manages 1.9 million containers, corresponding to 2.9 million teu.
Do you want to stay up to date on the latest developments in Danish and International shipping? Subscribe to our newsletter – first 40 days are free
SeaIntel: US container market leaves crisis behind
MCI tries to put pressure on European Commission