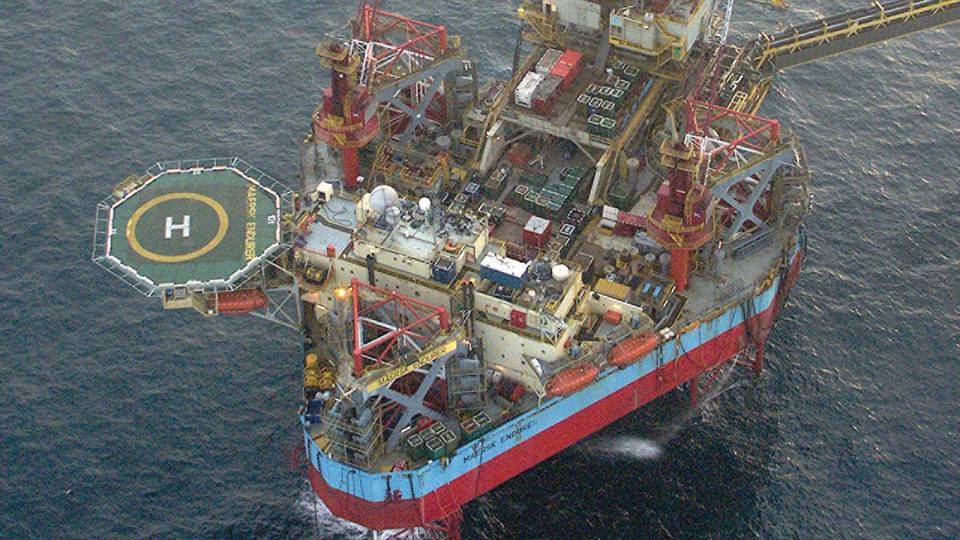 Maersk Drilling has sent its oldest jack-up rig in the fleet to be scrapped at the Chinese facility Zhoushan Changong International Recycling, the company announces in a statement.
"Given the current market situation and the over-supply of drilling rigs in the offshore market, there is a strong need to retire older rigs," says Morten Pilnov, Head of Global Sales in Maersk Drilling.
The old rig by the name of Maersk Endurer is from 1984 and has not been employed since December last year. For this reason, Maersk Drilling has now opted to retire the rig. And the need to remove some of the oldest rigs from the supply side is essential, according to a new analysis from Nordea recently.
Try a free 40-day trial subscription to ShippingWatch
The market for international rig companies is hit so hard by the plunge in the oil price and the consequential crisis among the oil companies that hundreds of drilling rigs will have to be retired over the next few years as a result.
"We believe that massive rig retirement programs are the only element that could bring the offshore drilling market closer to balance," Nordea wrote in the analysis.
Headed towards retirement
Maersk Endurer was the reason for impairments that totaled USD 62 million in Maersk Drillings' financial reports for the fourth quarter of 2014 and the first quarter 2015. Already back then, the idea was floated for the rig to potentially be scrapped.
"She's an elderly lady who could be a little difficult to get off our hands. It went off contract at the end of December and it is in a segment where there is a lot of competition. Meanwhile, it is the oldest one in our fleet and the most ordinary rig, so it is a little challenging," said Claus V. Hemmingsen, CEO at Maersk Drilling, to Ritzau Finans back in February.
According to ShippingWatch's information, there are no current plans to retire any more rigs in the fleet, which counts 22 drilling rigs including drilling vessels, deepwater semi-submersibles and jack-up rigs. In addition, Maersk Drilling has a jack-up rig under construction, which can work in rough environmental conditions.
Regarding the decision on Zhoushan Changong International Recycling, Morten Pilnov says:
"We chose this option because we consider it to be the safest and most cost-effective approach, with the lowest environmental risks."
In Maersk Drillings' fleet, the jack-up rig Resilient is currently out of work. Five other rigs and vessels - Giant, Guardian, Convincer, Developer and Venturer - will also end contracts during 2015 and have not yet landed new customers.
Read more about Maersk Drilling
Norwegian shipowners: Offshore will get worse in 2016
Nordea: Hundreds of oil rigs will be retired
Clarksons Platou: Offshore carriers must idle ships on large scale