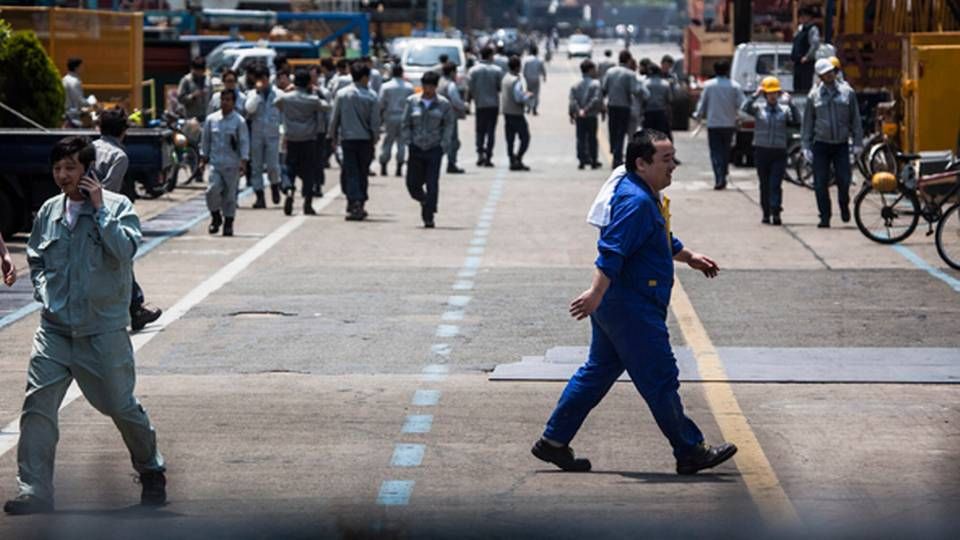 Accountants Deloitte in South Korea will be barred from entering contracts in the country with listed as well as unlisted companies for a year.
The ban is expected to be issued shortly by South Korea's Financial Services Commission, FSC, as penalty for the firm's role in relation to exposed accounting fraud and inflated values at Daewoo Shipbuilding & Marine Engineering (DSME) back in 2013 and 2014, reports news media Pulse and other South Korean media.
The punitive measures taken against the Deloitte firm, by the name of Deloitte Anjin, are expected issued on April 5 at a meeting of the FSC.
"We found that Deloitte Anjin's auditing team acquiesced in accounting fraud of DSME," says an official from the FSC.
According to Pulse, Deloitte Anjin is South Korea's second-largest accounting firm, with customers counting several hundreds listed companies, for a client portfolio of more than 1,000 companies.
South Korea authorities conducted a dawn raid at the shipyard last year.
Ko Jae-ho, former CEO of Daewoo Shipbuilding & Marine Engineering, was sentenced to ten years in prison back in January for large-scale fraud related to the South Korean shipyard's books from 2012 to 2014. A former Daewoo VP has also been sentenced in the case.
Media: Daewoo employees prepared to take pay cut
Daewoo Shipbuilding to receive second lifeline from creditors
Media: DSME could get more state aid
Korea Development Bank lost USD 4.8 bln on South Korea crisis