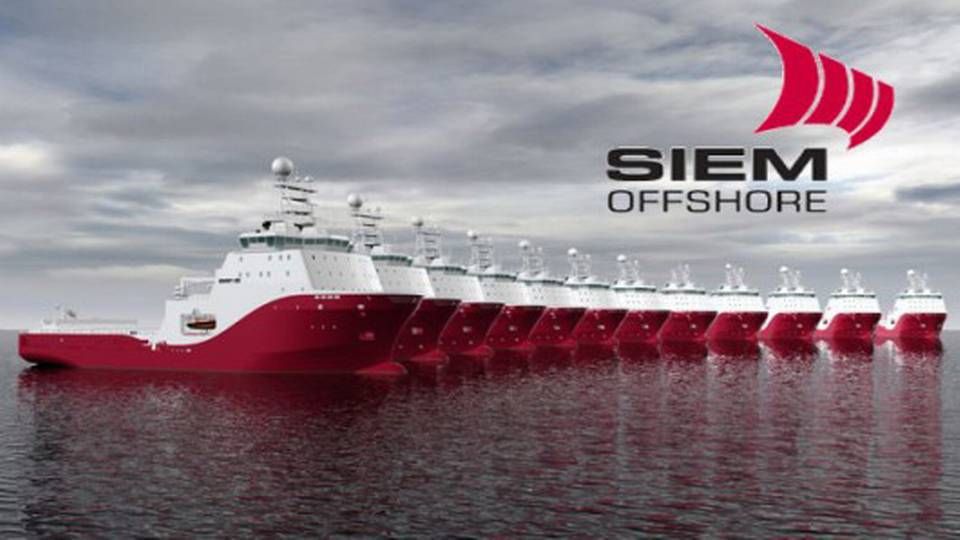 Norwegian offshore investor Kristian Siem, a major stakeholder in companies Siem Offshore and Subsea 7, has so far lost USD 665 million following after the oil price has dropped by more than 50 percent, and he expects that the downturn will last at least another two years, reports Norwegian newspaper Dagens Næringsliv.
And he is also working to prepare his companies for an oil price that could drop as low as USD 10 per barrel, compared to the current level of around USD 49 per barrel.
"It seems highly unlikely that the activity level will remain at a level that is sufficient to finance payment of bank loan installments, and this will result in lower equity. We project a long-term downturn, which means that we have to reduce our debt," says Kristian Siem.
Unemployed offshore vessels piling up off Norway
On Thursday, Siem Offshore raised USD 100 million in fresh equity through a share issue. Kristian Siem explains that there was close to no way to get banks or other parties from the private debt market to participate in the issue.
The fresh cash will serve as padding for Siem Offshore to safeguard the company against a rapidly declining activity level, and Kristian Siem expects to idle more ships next year in addition to the two vessels that have already been pulled from the market.
Kristian Siem anticipates that the entire offshore supply industry will experience more layoffs, and he also projects numerous mergers as well as companies joining forces in order to complete tasks.
Siem Offshore knocked back in struggling offshore market
Subsea 7 presents significantly lower quarterly profit