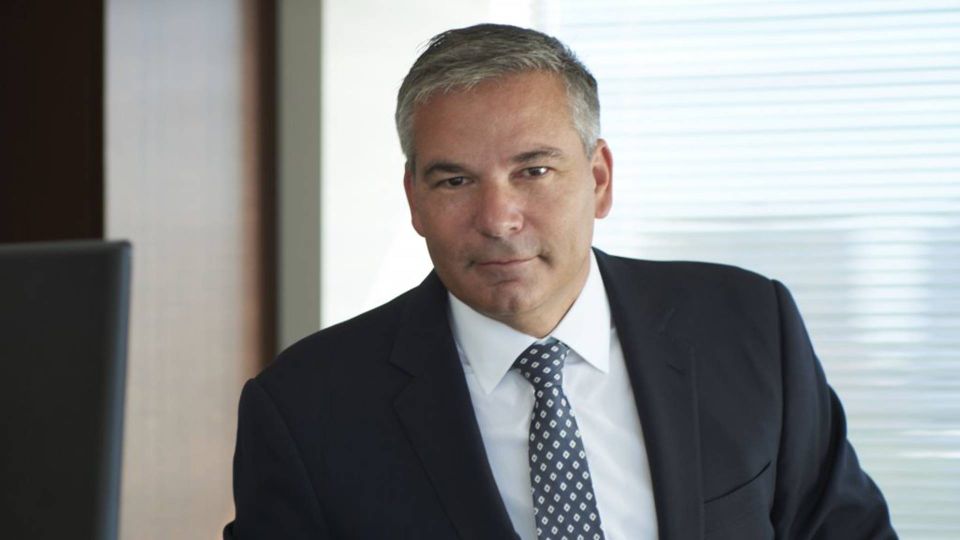 In a certain way, results are speaking for themselves: The dry bulk market has reaped the benefits, and carriers have booked record results on the bottom line.
This is also the case for major US dry bulk operator Eagle Bulk, which recently put forth a Q2 profit of USD 94.5m, roughly ten-fold growth compared to the USD 9.2m of the corresponding period last year.
At the same time, however, dark clouds are assembling on the horizon in the form of potential decline in the world economy and an inflation rate not seen for years.
Furthermore, the Baltic Dry index is decreasing, yesterday by 2.3% to 1,556.
I'm just as optimistic regarding the long-term perspective as I was when we spoke some months back
Eagle Bulk CEO Gary Vogel is nonetheless very optimistic and maintains the positive tone set in the spring during ShippingWatch's last interview with the chief exec.
Back then, Vogel could "see a scenario where 2023 comes in better than 2021/2022, all else being equal."
"I'm just as optimistic regarding the long-term perspective as I was when we spoke some months back. But with the macroeconomic development we have seen in the course of Q2, we do have a slightly more conservative balance for 2022 with coverage of ships on freight forward agreements at 40% in Q4 besides the physical charter of our ships," says Vogel.
Small decline in Q3
Eagle Bulk expects a solid result in the third quarter, which, however, will not be quite as strong as in the second quarter, but 72% of ships are still covered at a TCE rate of USD 29,200 per day.
That is only slightly below Q2's USD 30,000.
What do you think will be the most important drivers for the rest of the year and in 2023?
"The impact of the war in Ukraine and macroeconomic developments as a result of inflation are front and center in terms of drivers for the near term. While some of these can be seen as headwinds, substitution trades are having a positive effect on tonne-mile, and it will be interesting to see the impact of the fourth-quarter North American grain harvest, which is likely to involve longer haul routes than typical," states Vogel.
He refers to the relatively small dry bulk fleet in operation, which has been an important factor regarding the upswing seen at the market for almost a year.
Furthermore, scrapping of ships has been at a low level as owners have held back on the strong market, which has made the average vessels age increase.
Where do you see the biggest challenges for the industry?
"Notwithstanding recent developments, I believe our main long-term challenge remains the imperative transition to a zero-emission future," says Vogel and adds:
"In the short term, we continue to face daily challenges relating to Covid, whether as a result of infections or port restrictions. And, related to this, challenges continue to present themselves in terms of crewing and crew changes, which was already tenuous, but has been exacerbated further by the war in Ukraine. We continue to take steps to support our crews and ensure timely rotations, but ever changing restrictions which differ from country to country present challenges."
English edit: Kristoffer Grønbæk
Eagle Bulk CEO expects big dry bulk shifts due to Ukraine war