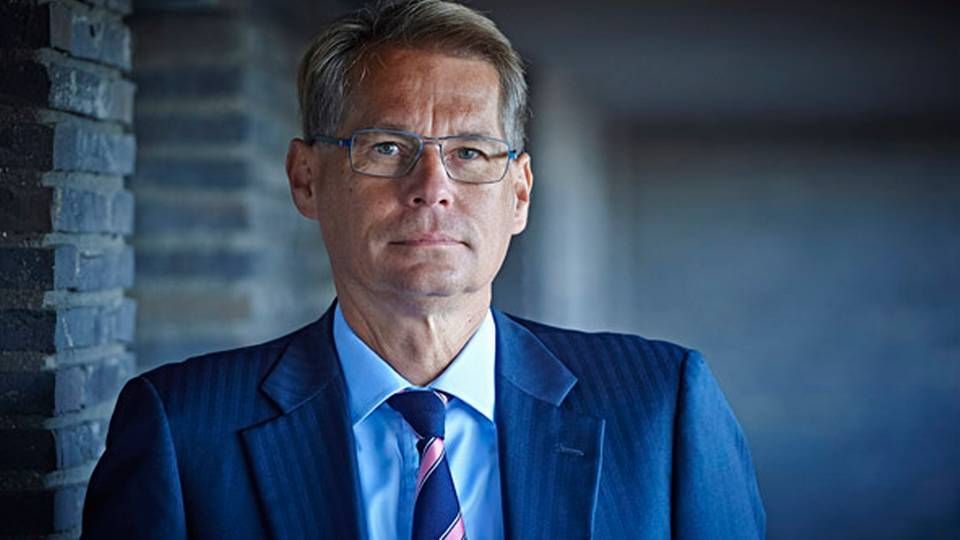 Jan Kastrup-Nielsen's first year as CEO of J. Lauritzen has been anything but fun, with downgrading upon downgrading at the 130 year-old shipping company. Divesting product tank, a segment that everyone else is betting heavily on. Out with shuttle tank. Divesting a part of Axis Offshore to Norwegian partner HitecVision, thus losing the 50-50 advantage in a unit that had otherwise been chosen as the front line of the carrier's expansion.
Do you want to stay up to date on the latest developments in International shipping? Subscribe to our newsletter – the first 40 days are free
In February it will be exactly one year ago that Jan Jastrup-Nielsen took over as CEO after Torben Janholt, who had only few regrets from his many years at the helm of J. Lauritzen, one of the few perhaps being the high number of dry bulk ships ordered during the good years up to 2010.
The slim line is ready
Finally, a year after assuming the job, Jan Kastrup-Nielsen is now once more ready to look ahead, declaring the comprehensive trimming of J. Lauritzen complete, and he is not afraid to venture a guess at when the carrier's bottom line will be back in black.
"We've completed our strategic goals to streamline the business portfolio. With the latest divestment we're finally settled. Before the end of February our product tanker fleet will have been delivered to the new owner, and if everything goes as planned the shuttle ships will be transferred to their new owner in May," Jan Kastrup-Nielsen tells ShippingWatch.
The two major sales have brought the carrier USD 190 million in liquidity, a welcome addition to the drained reserves at the J. Lauritzen headquarters in central Copenhagen. Beyond this, the new funds have enabled the carrier to reduce its debt from the bond loan Lauritzen was forced to take. According to ShippingWatch's sources the company's solidity is back on the solid side of 40 percent, and the carrier now looks ahead once again working on new investments, says Jan Kastrup-Nielsen.
Four new bulk ships
"We're becoming free to act again. We're about to complete a deal to contract four Supramax dry bulkers, set for delivery in 2016 and 2017. They will be delivered from shipyards in China and Japan. I think the last time we ordered dry bulk tonnage was back in 2010," he says, stressing that the future for J. Lauritzen is in dry bulk and gas, plus Axis Offshore, where J. Lauritzen still owns 34 percent of the shares.
In addition to contracting newbuildings, the carrier has entered long-term charter agreements for 10 dry bulk vessels during the fourth quarter 2013. The ships will replace some of the very expensive ships J. Lauritzen has taken on time-charter, and which will be out-phased through 2014 and 2015 when the current charter contracts expire.
The gas fleet, previously mentioned as a potential participant in a consolidation wave, will also be developed further, says Jan Kastrup-Nielsen.
"We're not looking at a consolidation here. Our gas segment has been profitable since 2003, but we haven't added any new ships in a long time. We're also going to develop this area in 2014."
As for the prospects of J. Lauritzen as a whole, Jan Kastrup-Nielsen has the following comment:
"Things will be better in 2014. There's no guarantee that we'll be back in black on the bottom line. But I'm confident that we'll make a profit in 2015."
Do you want to stay up to date on the latest developments in International shipping? Subscribe to our newsletter – the first 40 days are free
J. Lauritzen sells three shuttle tankers
J. Lauritzen wants to repurchase bonds