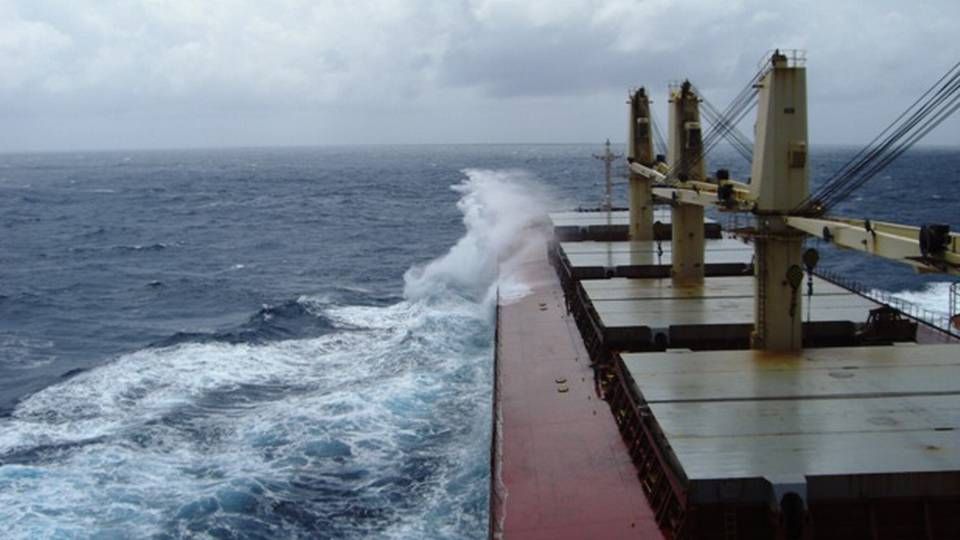 The wreck of Bulk Jupiter shortly after New Year has made the shipping industry react to bauxite transports, and now the IMO has also issued a warning to captains sailing with bauxite cargoes. At the IMO, a subcommittee has met to discuss the risks related to transporting bauxite, which is used to manufacture aluminum and is one of the biggest dry bulk commodities in the sector, and this meeting has now spurred the IMO to issue a warning for bauxite sailings.
Since January, the Bulk Jupiter wreck has been scrutinized in an effort to learn how the terrible accident happened to the 10-year-old bulk vessel that was carrying 46,000 tons of bauxite. The accident resulted in the death of 18 of the 19-man crew on board the ship.
Intercargo warns bulk carriers of bauxite transports
In a circulated memo from the Carriage of Containers and Cargoes, CCC, subcommittee, captains are warned against taking charge of bauxite cargoes unless a series of factors are absolutely settled:
- the moisture limit for the specific cargo is certified as less than the indicative moisture limit of 10% and the particle size distribution as is detailed in the individual schedule for bauxite in the IMSBC Code, or:
- the cargo is declared as Group A (cargoes that may liquefy) and the shipper declares the transportable moisture limit (TML) and moisture content; or
- the cargo has been assessed as not presenting Group A properties.
Bauxite is currently categorized as a co-called "type c" cargo under the IMSBC code, which covers solid bulk cargoes that are not deemed dangerous. But numerous factors indicate that the bauxite on board Bulk Jupiter became liquid, thus making the ship unstable. The sinking of Jupiter Bulk, which is owned by Gearbulk and which sank so quickly that none of the seafarers had time to react, has made several organizations issue warnings about bauxite sailings. Marine insurer London P&I Club, among others, has warned its members against the commodity.
Investigations underway
Meanwhile, investigations are underway to determine the properties of the bauxite being shipped from Australia and Brazil, while a project in China seems to have learned that bauxite reacts differently depending on its point of origin, reports the IMO.
Try a free 40-day trial subscription to ShippingWatch
The subcommittee has formed a group that will evaluate bauxite as well as coal, of which certain types can also become liquid. Following this, the group will assess whether there is a need to add further to the IMSBC code.
The wreck of Bulk Jupiter has also led to changed guidelines in Malaysia, where the country has opted to increase control of bauxite cargoes in the port of Kuantas, starting in mid-March, which means that port inspectors will monitor and inspect cargoes before they are loaded onto ships, with permission from shippers, explained marine insurer Skuld in an update to its members.
Fatal wreck shocks dry bulk and marine insurers
IMO expected to put bauxite on the agenda after wreck
Malaysia tightens bauxite controls after fatal wreck