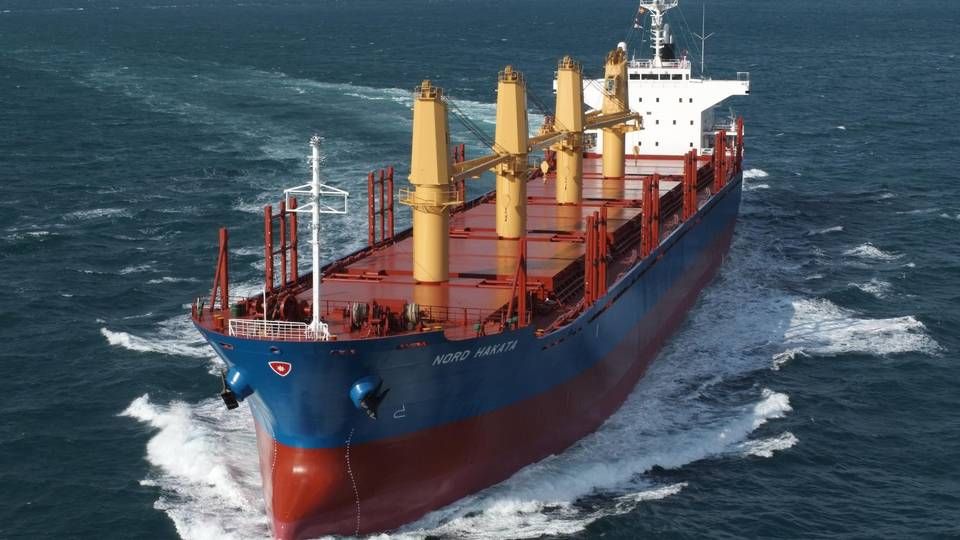 The tanker market represents a bright spot for Norden in the third quarter, as the carrier's tanker division delivered a record result, says CEO Jan Rindbo in a comment on the interim report, in which dry bulk still represents a drawback.
"Norden's tanker business has achieved a record result. Low oil prices and strong demand have kept tanker rates up also during the third quarter, which is otherwise considered to be low season. The strong tanker result provides comfort during a time, when the dry cargo market continues to be very challenging, and consequently Norden has reduced its exposure to the market by adjusting its newbuilding program and by chartering vessels for shorter periods," says the CEO.
Norden's primary operating result (EBIT) finished at USD 21 million against a deficit of USD 28 million in the same period last year - and this is solely due to the tanker business, which delivered an EBIT result of USD 37 million, up from a deficit USD 2 million in the third quarter 2014. Dry bulk freight rates remained weak, a factor that is reflected in the group's dry cargo result, which came to a deficit of USD 9 million. An improvement from the same period last year, when the deficit clocked in at USD 22 million.
The carrier delivered a combined result of USD 10 million, up from an overall deficit of USD 45.6 million in the third quarter 2014.
Dry bulk nightmare continues
Norden does not project any improvements in dry bulk anytime soon. Chinese imports have increased temporarily, which resulted in slightly better rates than the extremely low levels noted in the first half of the year, but this is still far from a sign of sustainable improvements for the struggling dry bulk carriers, and the market is described as "extremely weak."
"The improved rate levels, which typically occur in the peak season in the fourth quarter, have consequently not materialized, and this provides a difficult starting point for 2016, which NORDEN expects to offer continued challenging market conditions," notes the carrier.
For the winter season in the tanker market, the carrier expects continuing solid market conditions, though Norden does question whether high product storages of, for instance, diesel in Europe could put a damper on the normal import demand.
Norden guides with a full-year primary operating result of USD 70-90 million against previously USD 70-100 million.
Jan Rindbo took over as CEO of Norden this summer and has since then been working on a new strategy for the carrier, aimed at, among other things, reducing the company's operating costs:
"Our initiated cost focus continues with good results, and we look forward to implementing our new strategy "Focus and Simplicity", which sets out to make Norden market leader within Supramax and Panamax vessels," says Jan Rindbo in the interim report.
Norden's results hinge on tanker division
Norden saves millions on operating costs
Norden considers ditching several large ship types