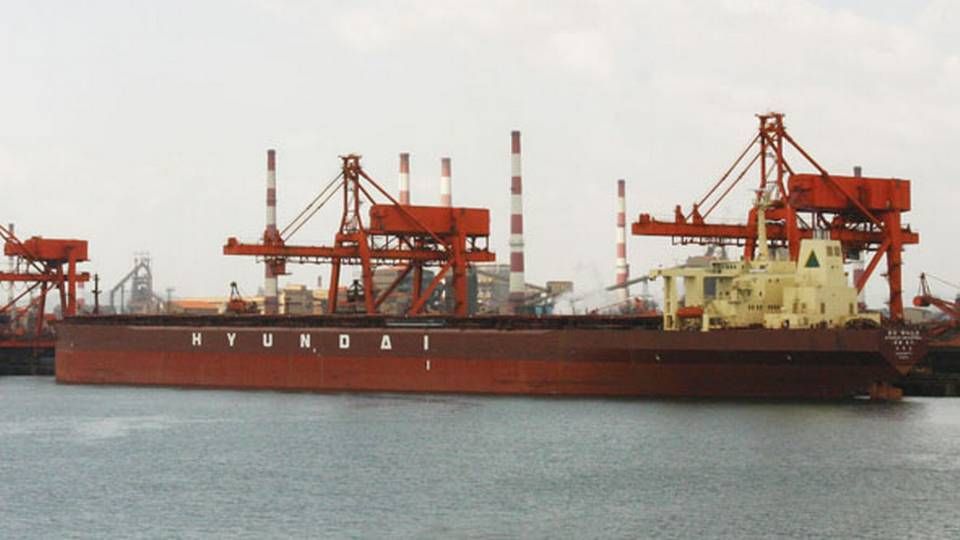 The struggling South Korean shipping conglomerate Hyundai Merchant Marine (HMM) is in talks with equity fund Hahn & Company about selling its entire dry bulk fleet for almost USD 500 million.
Hyundai confirms this in a corporate statement on Thursday, according to news agency Reuters, after Korea Economic Daily earlier in the day and with unnamed sources, had written that the Korean shipping giant was considering selling the dry bulk division for USD 497 million.
In the corporate statement, Hyundai writes, that although the talks are ongoing, no decisions have been made yet.
Both Hyundai Merchant Marine and Hanjin Shipping, South Korea's two largest shipping groups, are in severe economic trouble, and both took a big plunge on the stock exchange in Seoul last month, after Hanjin Shipping had its credit evaluation reduced by Korea Ratings (Fitch Rating).
Try a free 40-day trial subscription to ShippingWatch
On Wednesday, the Hyundai share fell 17 percent to the lowest level in 12 years due to speculations concerning whether the group was being forced into a payment stop, because it is struggling to fulfill loan agreements with banks, due to the conglomerate's huge debt. The largest creditor is Korea Development Bank, writes Financial Times.
South Korea's government, Hyundai and Hanjin, have all previously rejected the speculations regarding a merger of the two conglomerates.
Read more about Hyundai Merchant Marine (HMM)
Hanjin and Hyundai Merchant in free-fall
Korea pumps USD 1.2 billion into ailing shipping sector