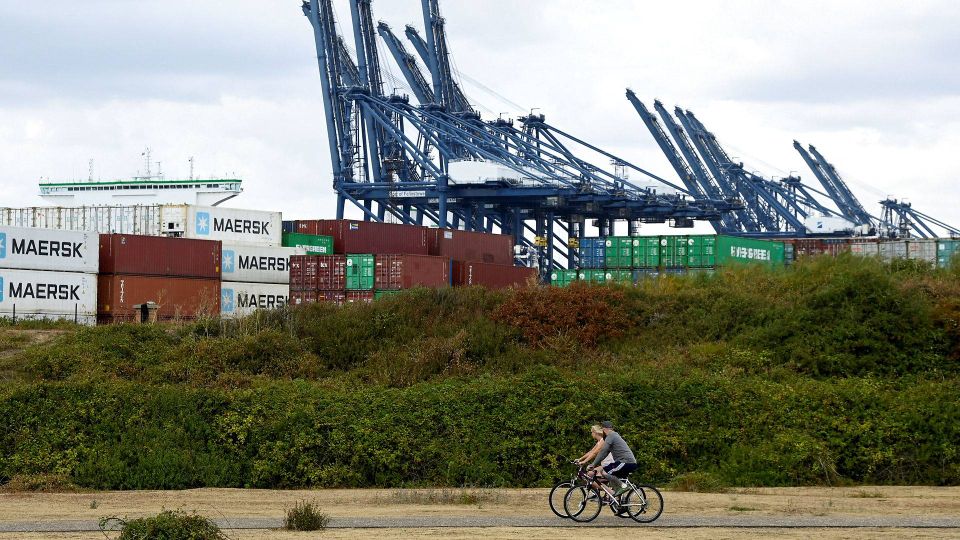 Strikes and overfilled ports have caused large delays and disruptions at multiple European ports, but there are now signs of improvement, according to a recent market update from A.P. Moller-Maersk.
For a long time, ports on the US west coast have been the primary source of trouble for carriers. Lately, however, northern Europe and a number of port strikes have stolen attention. The situation has recently become stable, though, not least as strikes in both Germany and the UK have ended.
"Terminal congestion and high yard density levels have caused significant disruptions across Europe in recent months, but we are seeing improvements in terms of stability thanks to the implementation our of contingency measures at key ports," writes Maersk in the update.
Among other measures, the shipping group has used alternative terminals and secured extra on-land transportation to relieve pressure.
The situation has also been alleviated by a labor union verdict and employers in ZDS having reached an agreement regarding a wage deal following strikes across German ports.
"While a deal until May 2024 is positive news for logistics operations across Europe, there remains a very small risk of workers going on strike without union backing. Maersk will continue to do all its power to combat strike action and keep customers updated, should any go ahead," reads the Maersk update.
In the UK, strikes were launched at the major port Felixstowe last month, causing delays. Furthermore, strikes have been announced in Liverpool, starting on Sept. 19.
English edit: Kristoffer Grønbæk
Felixstowe strike extends export container delay
Maersk bodes continued port disruptions – especially in Europe