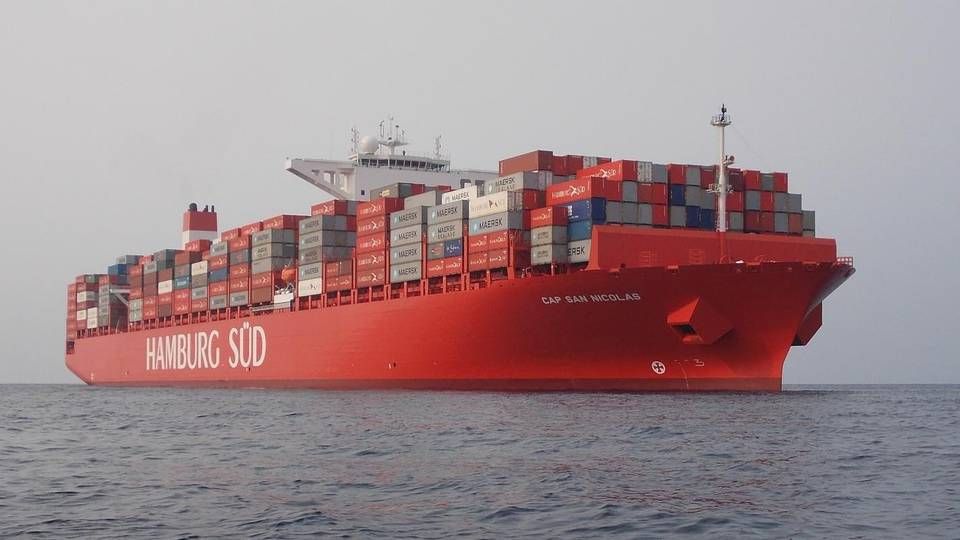 Hapag-Lloyd's announced acquisition of Chilean CSAV could be a challenge to Maersk Line's large reefer ambitions to and from South America, and not least to Hamburg Süd, currently considered the most specialized carrier servicing Latin America.
Maersk Line has a market share of around 25 percent of the global reefer market, thus controlling a considerable share of the South American market, and the continent represents a very important market for the container carrier. In part because due to its status as a growth market, and because it is a major market for reefer transports, and Maersk Line is a market leader in reefer transport, says Lars Jensen, partner and CEO of analysts SeaIntel:
"A new constellation with Hapag-Lloyd and CSAV would be a good and strong player on South America, and it would be a significant competitor to, especially, Maersk Line and Hamburg Süd, while the smaller players on the South American north-south market could find themselves under a much bigger pressure. This could lead to some pretty big players. It's important to remember that South America is not just a regular trading market, but a very big reefer market, and that a big part of the profits on these routes come from reefer. And we're looking at a small handful of carriers fighting for that market," says Lars Jensen.
Reefer market as joker in container merger
He does not believe that the new Hapag-Lloyd will have a major impact on the great east-west market between the Far East and Europe. CSAV is a very small player on this market.
"Even though Hapag-Lloyd is a significant part of the G6 alliance, the new Hapag-Lloyd will be a company with a large part of its interests focused on north-south, not on east-west," says Lars Jensen.
He particularly notes the fact that the merger includes a sizeable capital injection of 740 million euros. He sees this as another capital expansion in the long line of capital injections witnessed in the container industry in recent years.
Drewry: Much to gain from German-Chilean merger
"The fact that the two carriers are merging is not necessarily a sign of strength in the industry, and the same thing goes for the P3 alliance (Maersk Line, MSC, and CMA CGM). A shotgun wedding and a marriage of convenience to make things stick together."
CSAV has seven 9,300 teu ships in the pipeline, and according to a statement by the carrier about the memorandum of understanding with Hapag-Lloyd, an extraordinary general assembly is planned in order to approve a capital injection to finance the ships.
Hapag-Lloyd in new appeal to Hamburg Süd
"CSAV's biggest fear has probably been to receive these big ships that the company would have had a hard time filling up by itself. Now the company reaches a size and scale that brings significant cost benefits as long as the ships can be filled," says Lars Jensen.
According to a recent Dynamar analysis of the reefer market, Hamburg Süd controls the biggest reefer ships, which the carrier has deployed on the route between the South American east coast and the Far East. The ships have a capacity of 9,200 teu and are equipped with 2,100 reefer plugs each.
In less than two years Hamburg Süd will deploy the first of three new 10,500 teu ships.
Do you want to be kept up to date with the latest developments in Danish and International shipping? Subscribe to our newsletter – first 40 days are free
Hapag-Lloyd and CSAV agree on merger
MCI: Reefer will grow 4-5 percent in 2014
Carriers way short of lucrative reefer rates