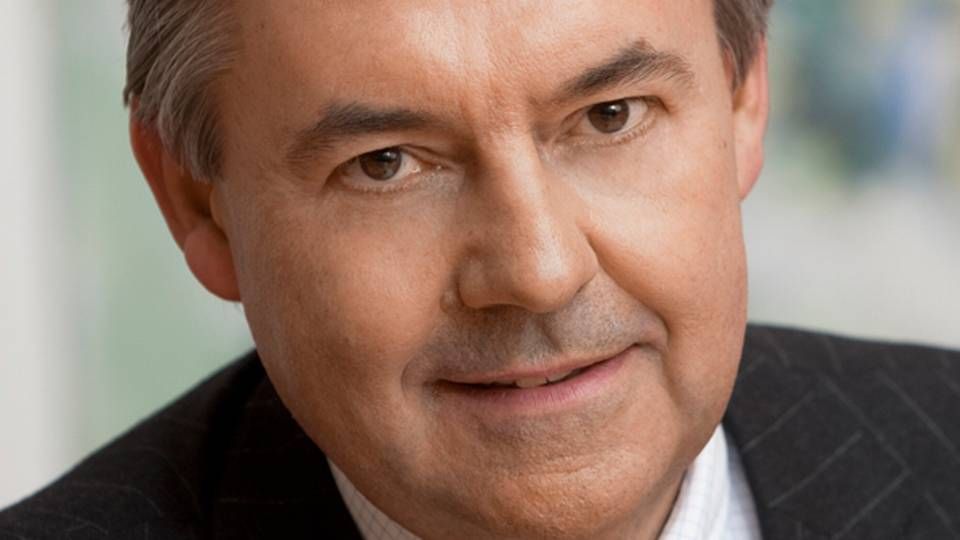 The Chairman of German Hapag-Lloyd, Michael Behrendt, is far from satisfied with the container carrier's performance in the past year. Hapag-Lloyd was hit by a declining revenue and a total deficit of EUR 97.4 million in 2013, according to the company's annual report, published on Wednesday.
Revenue came to EUR 6.57 billion, compared to EUR 6.84 billion in 2012, while the deficit of almost EUR 100 million marks an improvement over 2012, which finished with a deficit EUR 128.3 million. The result was caused by the heavy competition on the routes, among other factors, says Michael Behrendt in the annual report:
Do you want to stay up to date on the latest developments in International shipping? Subscribe to our newsletter – the first 40 days are free
"The rates across all trades were equally affected by aggressive competition last year and therefore under pressure. As early as the second quarter, it was no longer possible to push through rate increases in the market sustainably," he says.
"As one of many market players, Hapag-Lloyd is unable to avoid the general trend in rates. As a result, business performance in 2013 was well below the original expectations. Despite continued attempts to increase transport prices, Hapag-Lloyd's average freight rate fell by more than 6 percent year-on-year to USD 1,482 per teu. This is insufficient in view of the persistently high fuel costs and is completely unsatisfactory."
Drewry: Rivals fear German-Chilean container merger
The heavy competition was not the only factor impacting the carrier's finances. Even though capacity utilization reached a sound level, the important peak season did not reach its usual heights, which according to the carrier was caused by a slower economic growth than predicted in emerging economies. Especially the key BRIC nations (Brazil, Russia, India, China), where the economic growth rates decreased compared to 2012.
Read the entire annual report here
However, the carrier achieved a positive operation result (EBITDA) of EUR 67.2 million, corresponding to a EUR 41 million improvement over the year before.
Hapag-Lloyd's freight volumes increased by 4.6 percent, to around 5.5 million teu. The company's average freight rate in 2013 came to 1482 per teu.
The German carrier expects a 4.4 percent growth in container traffic in 2014 and 5.2 percent in 2015.
Hapag-Lloyd has for several months been working toward a merger with Chilean CSAV, and on Friday last week 84.5 percent of the shareholders approved the planned merger. This move will benefit the companies on the trades from Europe to South America, according to several analysts, which could constitute a challenge to German Hamburg Süd, the carrier that was originally set to merge with Hapag-Lloyd before the negotiations collapsed in 2013.
Do you want to stay up to date on the latest developments in International shipping? Subscribe to our newsletter – the first 40 days are free
Majority of CSAV shareholders approve Hapag-Lloyd
Hapag-Lloyd moving closer to merger
Maersk and Hamburg Süd challenged in South America