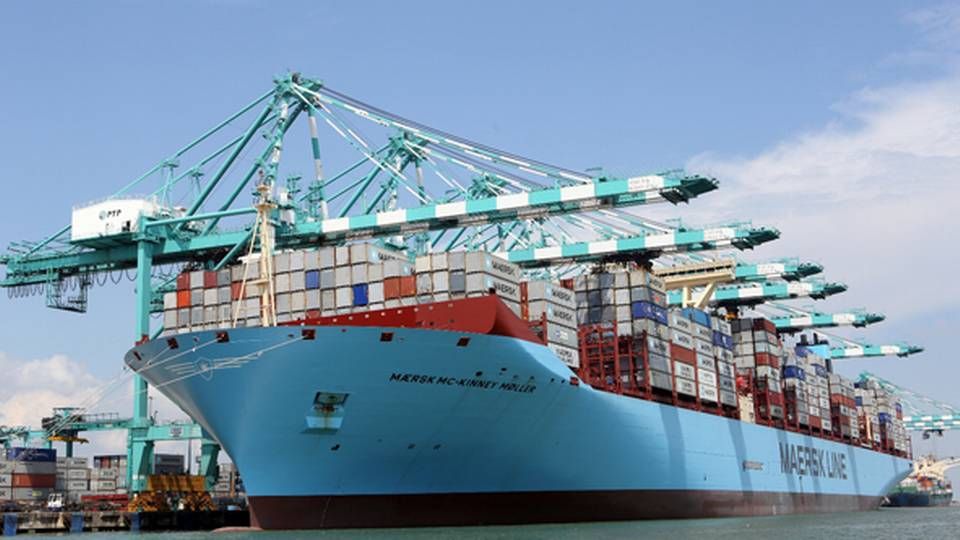 Maersk Line made a USD 454 million net profit in the first quarter 2014, according to the carrier's interim report, compared to a USD 204 million profit in the same period 2013. And the company increases its expectations for 2014 as a whole to being above 2013 levels.
Maersk Line finished 2013 with a profit of USD 1.5 billion, compared to a USD 461 million profit the year before.
When the Maersk Group published its annual result for 2013 in late February, the carrier expected a 2014 result on par with 2013. At the time, the company made the following statement in its annual report:
"Maersk Line aims to improve its competitiveness although unit cost reductions will be less than in 2013. Global demand for seaborne container transportation is expected to increase by 4-5% and Maersk Line aims to grow with the market. Excess capacity is likely to depress freight rates."
Find the complete interim report here.
However, the key news for Maersk Line is the P3 alliance.
Maersk and its two partners in the planned alliance, MSC and CMA CGM, have yet to secure final approval for the extensive collaboration that the three carriers are otherwise ready to launch. The US authority FMC, the Federal Maritime Commission, has green-lighted the collaboration, but the Chinese authorities have not yet commented on the alliance.
Norwegian analyst RS Platou Markets estimates that a P3 approval will contribute around USD 2 billion in savings.
ShippingWatch interviews Maersk Group CEO Nils Smedegaard Wednesday morning.
Maersk Line achieved 2013 profit of USD 1.5 billion
Maersk's feeder carrier booming in Northern Europe
Maersk and CMA CGM set to dominate Asia-West Africa