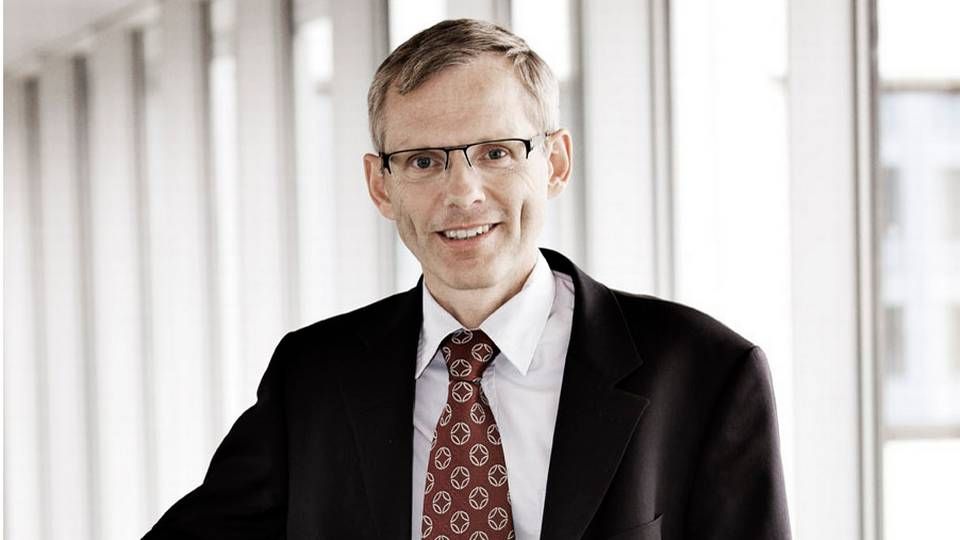 The mere appointment of Lars Mikael Jensen as CEO of the then yet-to-be P3-alliance between Maersk Line, MSC and CMA CGM caused a fuss at the offices of USA´s Federal Maritime Commission a year ago.
How could the alliance, before FMC had even made its review of the alliance, go public naming members of the management group. And how could P3, and in this case basically Maersk Line, designate London to host the headquarter of the operational center of the alliance, asked the often critical FMC commissioner Richard Lidinsky in a statement in October 2013.
Do you want to stay up to date on the latest developments in International shipping? Subscribe to our newsletter – the first 40 days are free
All of this is history now. P3 was never formed. The Chinese rejected the collaboration between the world's number 1, 2 and 3 container carrier in June this year. So the London headquarter was never set up. And in the end Lars Mikael Jensen went to Singapore instead.
Big internal differences
After two months in office, in charge of Maersk Line's Asia Pacific Region, including Australia, New Zealand and Indonesia, Lars Mikael Jensen talks to ShippingWatch about his view of and plans in the important growth area.
"First of all, this region is very diverse. You have mature markets like Australia and New Zealand. Then you have emerging markets like Indonesia and finally there are very new markets like Myanmar. It is a vast geography with huge countries which gives some operational challenges. This is definitely not mainstream Europe," Lars Mikael Jensen explains.
Lars Mikael Jensen heads to Asia following P3 collapse
The economy and transportation in the region are mainly driven by developments in China and the US. China, again, is driven by imports in Europe and in the end demands from European customers. In 3Q alone trade on Asia-Europe grew by 7.5 percent. Some of the countries in the region like Vietnam are blessed by double-digit growth figures, often because manufacturers in others parts of Asia outsource production.
Also, intra-Asia trade has been growing by 5 to 6 percent in 2014, and Maersk has similar expectations for 2015. The trends favoring continued growth in intra-Asia trade are not least the rising income levels and consequently increasing consumption amongst Asian consumers.
Preparing 2M
"Generally speaking, I am very optimistic. I am in a very fantastic region now where opportunities are great," says Lars Mikael Jensen who after the failure of P3 is now preparing for the launch of 2M between Maersk Line and MSC.
Do you want to stay up to date on the latest developments in International shipping? Subscribe to our newsletter – the first 40 days are free
The alliance will be launched in January 2015 and full-scale operation is expected to be up and running before 2Q next year.
"2M will have departures from Singapore and Tanjung Pelepas in Malaysia and will be able to offer more sailings. An example of this is Southeast Asia to California which today is being covered by one single weekly departure which is in fact a Europe-Singapore loop which continues to California. 2M can offer three departures per week," he explains.
He still cannot detail how customers have received the new service, but says that Maersk Line is in dialog with customers about the coming opportunities. The countries in Maersk Line's Asia Pacific region each have a market share which is slightly higher than Maersk Line's 15 percent global share.
Maersk Line: 2M to launch operations in January
Full of optimism
Unlike his original destination, Europe, where recession is still being discussed as a realistic scenario, Lars Mikael Jensen feels he has come to a region full of optimism:
"When I travel in the region I see a lot of activity and experience a lot of optimism. I am sure this region will grow in importance and deliver the results requested," he concludes.
The Asia Pacific Region is the 3rd or 4th largest among the 8 regions of Maersk Line and covers Southeast Asia and The Pacific.
Maersk Line set to order the big ships
Maersk Line will order new ships within 6 months
Maersk Line expects USD 2 billion profit in 2014