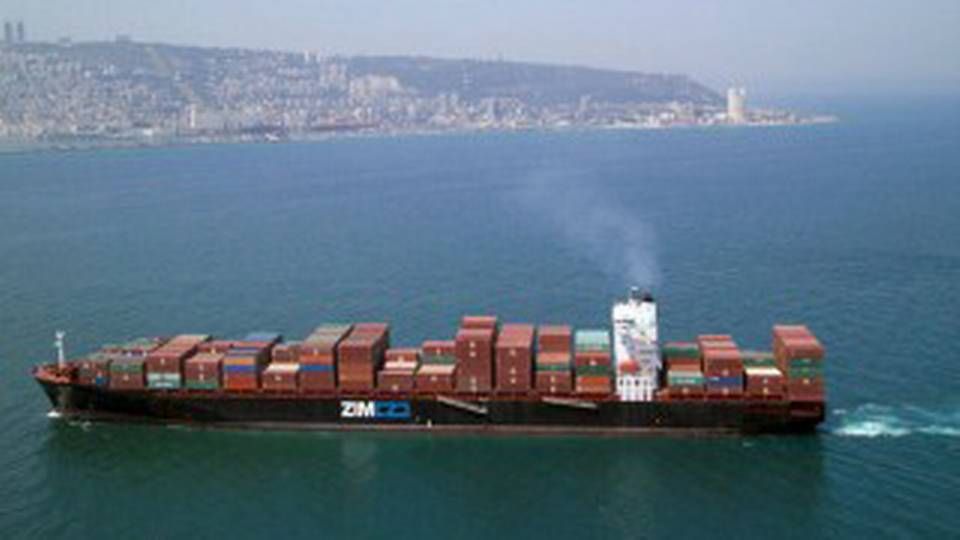 The unstable container market will likely spread to more trades during 2015, Lars Jensen, partner and CEO of SeaIntel, tells ShippingWatch in a comment on the past year. In recent months, container carriers have attempted to increase the rates by implementing general rate increases (GRI), some of which have been successful though most of them were accompanied by a subsequent slide - and quite often a significant slide.
Do you want to stay up to date on the latest developments in International shipping? Subscribe to our newsletter – the first 40 days are free
In addition to rate increases, carriers are trying to control the massive overcapacity of vessels by canceling sailings, a move that could boost a subsequent rate increase. But the fundamental problem remains, namely that there are far too many ships in the market - and this could now impact trades that have previously been spared, says Lars Jensen:
The Transatlantic will be next
"The rate increases are quickly washed over by subsequent rate slides, and this is a pattern that's spreading like ripples in the water to more and more trades around the world. When they try to control it on Asia-Europe, for instance, they just push the ships onto other trades. And if we look at 2015 we're seeing the same pattern. We will see an increasing number of ships pushed to these trades. One thing we're worried about is the Transatlantic," he says.
Unlike many other trades, the Transatlantic has till now not been subjected to cascading, where carriers "throw" big ships onto other services when they take delivery of new ultra-large ships - as seen on Asia-Europe, for instance, with Maersk Line's Triple-E vessels. This means that the Transatlantic has been a fairly stable market so far.
Do you want to stay up to date on the latest developments in International shipping? Subscribe to our newsletter – the first 40 days are free
"The problem here is that these are some fairly small ships of 4,500 teu on average, and as it becomes increasingly difficult for carriers to find places where they can throw their 6,000-8,000 teu vessels, there's a risk that some carriers might push these ships to the Atlantic," he explains, adding that there is a significant chance of this happening.
The nightmare scenario
This in itself is not necessarily a problem. It is possible to deploy bigger ships on routes that traditionally operate with smaller ships if the carriers also reduce the number of weekly sailings.
"We just haven't seen carriers do that on other trades when performing this stunt," says Lars Jensen.
He refers to the "nightmare scenario" on the route from Asia to the East Coast of South America, as this trade took on some major ships without shutting down services, which according to Lars Jensen means that the rates have dropped significantly and that the trade has been plagued by an enormous instability as has also been the case on Asia-Europe and Asia-Pacific. And there have been numerous reactions to the unstable markets. Maersk Line announced recently that the carrier will reduce its capacity between the US and East Asia.
"The business climate on the Pacific has been challenging over the last decade, and the combined region has produced unprofitable results in nine of the past ten years, which makes some observers question the region's long-term health," said the carrier in its newsletter.
SeaIntel: The 10 worst container trades in 2014
"The long-term downward pressure on profitability on the Pacific represents a serious risk for the service level. We will not take the lead in this process, but we expect that the Transpacific Stabilization Agreement will handle this challenge to the benefit of all stakeholders."
Instability on the major routes is typically caused by overcapacity, says Lars Jensen:
"This leads to these very unstable markets with massive rate fluctuations and rapid rate slides. The Transatlantic has fortunately been spared these troubles in recent years because carriers haven't cascaded a lot of tonnage onto this trade."
2015 will be a battle for the biggest container ships
Rate increase on Asia-Europe petering out
Weak scrapping in 2014 bad news for container carriers